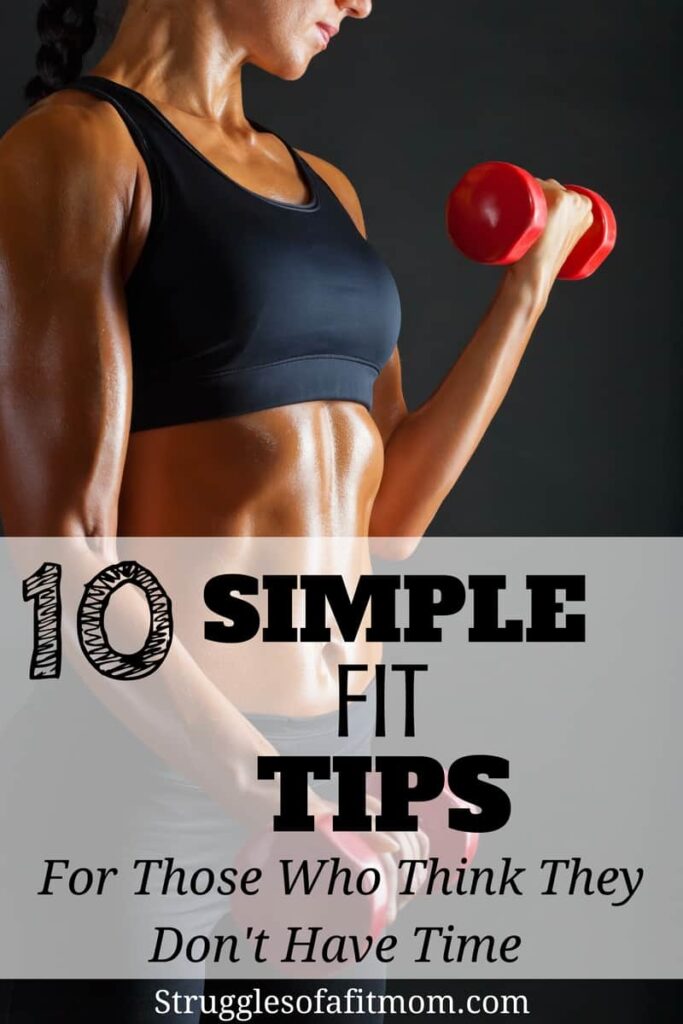 Top 10 Fitness Tips When You Are Short On Time
It is assumed that if you are reading this, you have a health or fitness goal you are trying to reach.
The number one quote I hear from busy moms who want to get in better shape is, or lose baby weight is:
"I want to get fit or lose this extra baby weight but I struggle with finding time, energy and motivation"
First thing is first, take a moment to pat yourself on the back for all the things you manage on a daily basis. Whether you are a working mom, stay at home mom, single mom, etc, this "Mom life" is no walk in the park.
With our hectic schedules, struggling to find time, energy and motivation to workout can be very frustrating. Most days we can barely find time to use the restroom alone or finish a cup of coffee while it is still warm let alone complete an entire workout.
I created this list as a reminder that it is all the little things we can do in our day that add up to huge results. These tips have helped me not only lose baby weight but keep it off…TWICE!
---
1. Schedule It
Scheduling your workouts creates more commitment. Forcing yourself to find availability in your crazy schedule will inevitably create a greater chance of getting your workouts in. You wouldn't cancel an important meeting with your boss, right? Workouts are important meetings with yourself, don't cancel.
2. Have a Plan
Have a plan of what your workout will be so you don't waste time thinking of what to do once your workout starts. If you are short on time, you need to hit the floor running (literally and figuratively). You do not have time to waste thinking about what you are going to do after each exercise.
Having a plan helps you maintain a higher paced workout and therefore burn more calories and see faster results.
Free 14 Day Get Fit Jumpstart Program
3. Break It Up
Finding a significant chunk of time in your day to workout can be tough. Solution? Break it up!
According too the CDC, several 10-15 minutes sessions spread throughout the day can reap the same benefits as longer workout sessions.
If you cant seem to squeeze one long session into your day, try finding two or three 15 minute blocks instead. Push yourself as hard has you can, as fast as you can to see even quicker results.
4. Include The Kids
Whether your babies are 8 weeks, 8 months or 8 years old, there are so many things that can be done to get your workouts in with kids. Take the kids to the park for some high intensity exercises like burpees or jump squats. Throw in some pushups, mountain climbers, and walking lunges and you just got a full body workout in while never leaving the kids.
Are your babies still in a stroller? Perfect! Maximize those stroller walks with this little workout. When I walk my babies, I am constantly jumping, squatting, lunging, etc with my stroller. You don't even need a jogging stroller. I love my  UPPAbaby 2017 VISTA Stroller, Jake
.
5. Dress The Part
Dressing nice builds confidence. You would not show up to an important interview or meeting wearing distressed jeans and a t-shirt, right? We need some confidence to be successful and your attire can most certainly give you that extra little confidence boost you need to succeed.
I am not one to spend a lot of money on clothes but I will splurge more on workout clothes because I basically live in them. Feeling comfortable and confident in your favorite workout clothes can be just what you need to give you the extra motivation.
Sometimes the hardest part about working out is getting dressed and getting started. Throwing on your workout clothes will help get you motivated to get moving. Just think, "I already have my clothes on, I might as well do something. something is ALWAYS better than nothing"
6. Be Flexible and Efficient
Pre-babies, working out was a luxury that could be done at any time. As you know, that luxury is no long available after babies! Therefore, we must be flexible and efficient with our workouts. Gone are the days of spending hours in the gym and cheers to the days of getting as much done as quickly as possible.
Waking up at 4:30 am does not appeal to most. However, if that is the only time you have then not only make the best of it, but make the most of it. You would be surprised how quickly you will see results if you change your mindset from, "I only have 45 minutes to workout" to "how much can I get done in 45 minute?'
Not only make the best of the time you have, but make the most of it! Going as hard as you can, as fast as you can will yield QUICKER results!
7. Find Something You Love
Do you know someone who has a fit body that you admire? What kind of workouts do they do? Is it more bodyweight exercises like yoga or pilates? Is it more vigorous like Crossfit? Do they lift weights or just do cardio?
There are so many different forms of exercising but finding one you love is not always easy. I truly admire the body type of someone who does yoga. But guess what? I personally do not love yoga. I incorporate it into my training because I know it is good for me. However, if I am short on time, energy or motivation, I am more likely to succeed at doing something I really enjoy. Find the type of physical activity you love and look forward to doing.  Your health and fitness goals will be reached more quickly when you find a passion for something you love.
You will be more likely to stick to something you love doing than something you dread.
Side note: It is VERY important to incorporate different forms of exercises into your routine even though you may not necessarily love it. For example, a person who loves Zumba but hates lifting weights should still incorporate weight lifting into their routine a couple days week. Weightlifting helps support our metabolisms and bone mass which is very important as we age.
8. Don't Stop When Things Get Tough!
If we stopped every time something got hard in life, we would never make it anywhere. Same holds true for reaching your health and fitness goals. Working out and eating right can be tough! We must push through those challenging moments in order to see improvement and reach our goals. Sometimes you will take two steps forward and one step back. The goal is to just keep moving forward.
If it does not challenge you, It will not change you
9. Have Healthy Options Readily Available
Kid food can be very tempting! If you have foods in the house for your kids that you love but wouldn't buy otherwise, odds are you will find yourself in the pantry late at night grabbing a bite of those diet disaster foods. Stocking the house with healthy snacks and meals not only teaches your children to eat healthy but it also prevents temptation.
Also remember that eating off someone else plate doesn't mean those calories don't count! Its tempting to nibble off your kids leftovers but don't do it, these calories add up quick and could sabotage your goals.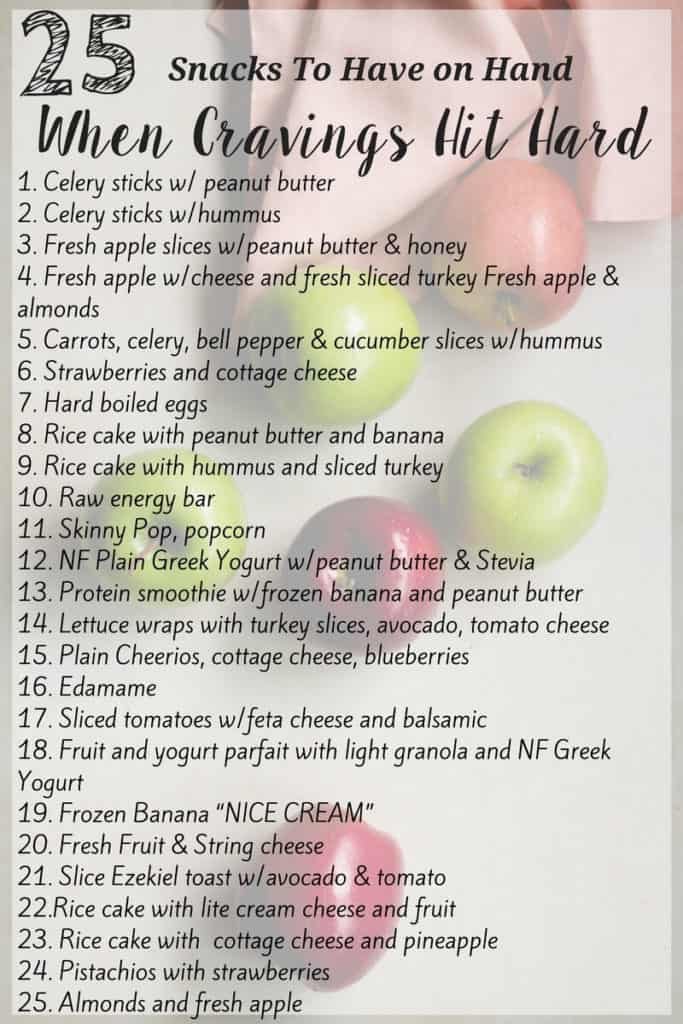 10. Coordinate With Your Partner
Coordinating workout schedules with your partner not only allows for greater opportunities to squeeze in a workout but it also builds more support for each others health and fitness goals. When my husband says, "I'll bathe the kids and start getting dinner ready so you can get a workout in", I feel much more supported in my goals. It also makes me feel more appreciated and respected when he knows how important exercising is to me and he helps to make sure I can get a workout in, even if its only 20 minutes.
How amazing would you feel if your partner said, "I'll hold the fort down so you can go workout?"
Lets stay connected! for more workout ideas and motivation, be sure to follow my Facebook and Instagram page.
What are some of your favorites tips for staying fit?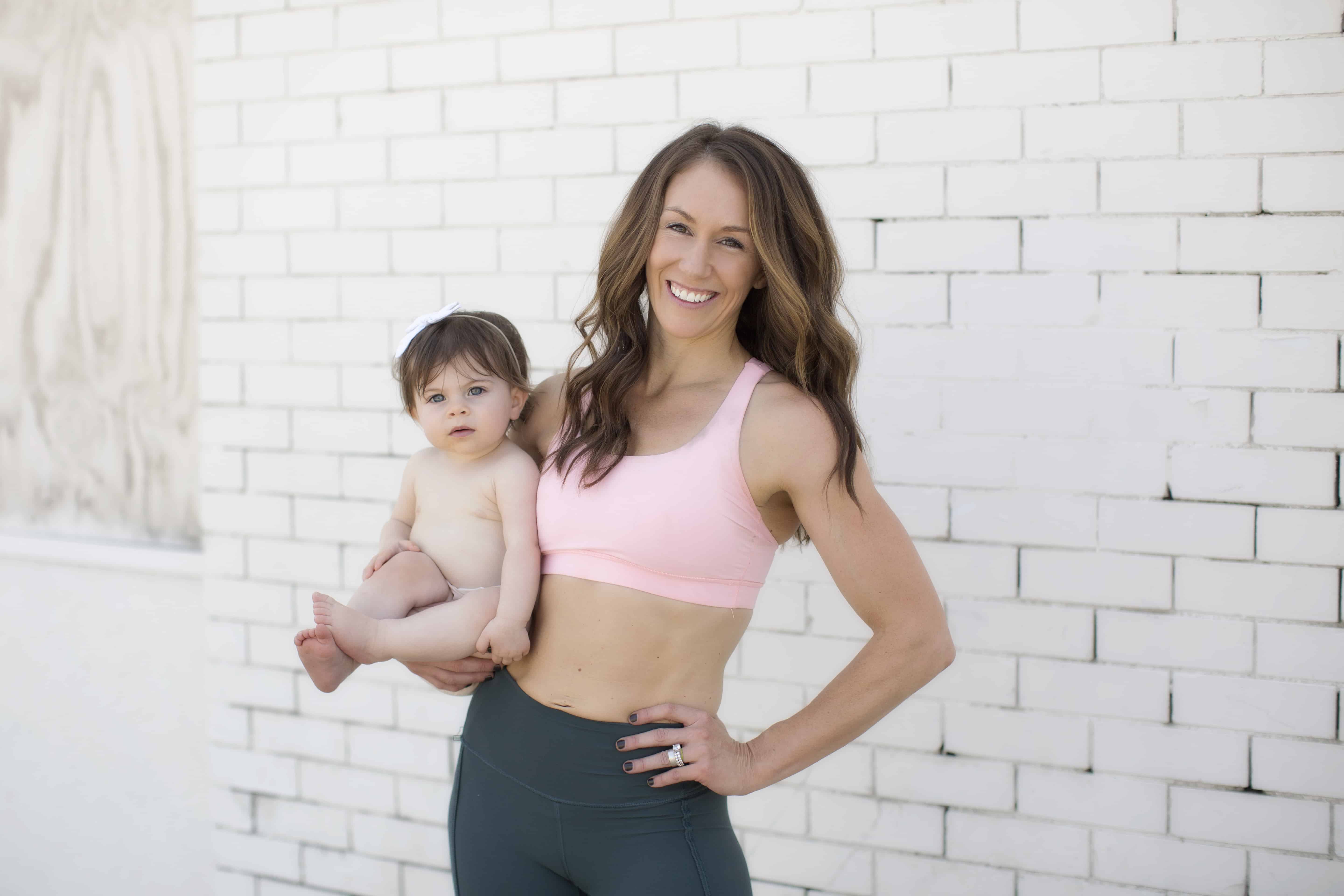 Brooke is a certified Prenatal and Postnatal Exercise Specialist with a Bachelors of Science degree in Kinesiology-Exercise Science. She is also a mom of 3 girls with more than 15 years of experience in health and fitness. Brooke's goal at Struggles of a Fit Mom is to help motivate, educate and inspire other busy mamas who struggle with finding time, energy and motivation to take care of themselves in the chaos of motherhood.