Looking for a workout to tighten and tone your lower body but struggle to find time because of #momlife?
Finding time to workout at home with your kids may seem like an impossible and overwhelming task. However, I'm here to tell you that with a little motivation, creativity and planing, anything is possible!
As a busy mom of two little girls and one on the way, I have learned that the key to finding time for your workouts is having a solid game plan, some spontaneity and arsenal of exercises to squeeze into your day at any given moment.
Related: 58 Weight Loss Tips for Busy Moms
Okay, I hear you saying, "I don't have any 'given moments' in my day to workout." This is where the creativity and spontaneity comes into play.
My favorite motto is, "something is ALWAYS better than nothing".
This means, losing the mindset that in order to see results, you have to spend hours working out and shifting to the mindset of squeezing in movement whenever and wherever we can.
Ten minutes, mama, is all you need to burn extra calories, tone up, reduce stress and reshape your body!
Squeeze in 10 minutes in the morning before work, at lunch and in the evening before dinner and you just got 30 minutes of calorie torching exercise in for the day!
The Benefits of Mommy & Me Workouts
One of my favorite ways to burn calories is playing with my kids and incorporating them into my workouts.
They love dancing to music or letting me use them as added weight.
My three year old even joins in on the burpees and squats once in a while.
The simple act of lifting and swinging my babies not only helps them burn off some energy but it also helps YOU burn calories and tone up at the same time.
Win, win!
And my favorite part, kids are like mini personal trainers.
When I want to slow down or stop, they push me to keep going by saying "more" and "faster. I can't think of a more fun and motivating way to workout at home!
"So, What Do I do with 10 Minutes?"
I'm glad you asked!
Okay, you'll actually be doing 10 minutes with 2 bonus minutes of calorie burning and muscle toning for a total of 12 minutes.
This abs, legs and booty workout uses the HIIT training method which is pretty much the only method of training I currently use.
It is quick and very effective in torching calories, dropping body fat fast without sacrificing muscle.
Note, this workout should be done with babies who have strong head and neck control. Please hold your baby in the safest and most comfortable way for you both.
If you don't have kids handy, grab some dumbbells.
So, when you are needing to burn some calories, boost energy for you and burn energy for your babies, grab them for this quick ab, legs and booty workout!
Refuel your body after with my favorite Creamy Chocolate Peanut Butter Protein Shake with the beauty boosting benefits of collagen and plant based protein.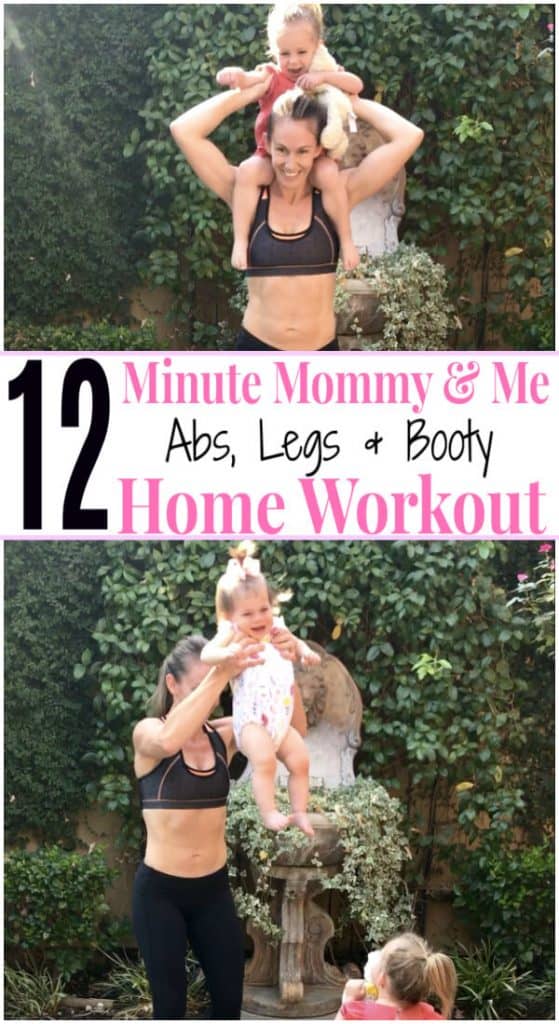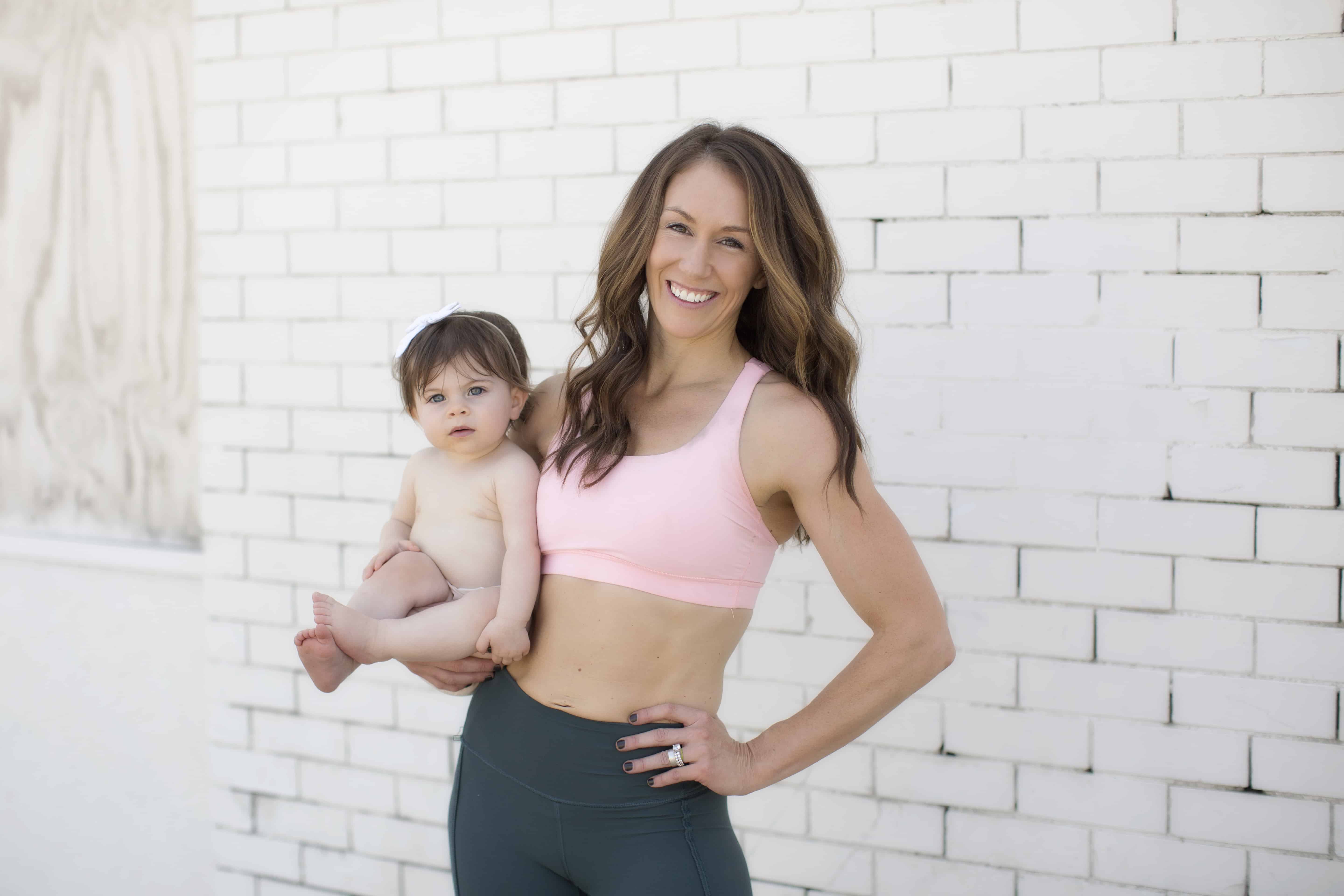 Brooke is a certified Prenatal and Postnatal Exercise Specialist with a Bachelors of Science degree in Kinesiology-Exercise Science. She is also a mom of 3 girls with more than 15 years of experience in health and fitness. Brooke's goal at Struggles of a Fit Mom is to help motivate, educate and inspire other busy mamas who struggle with finding time, energy and motivation to take care of themselves in the chaos of motherhood.