Happy Friday!!
Today's post will be short and sweet.
Here is a fun and quick 12 minute fat burning workout that will turn you into a calorie burning machine! We can all find 12 minutes in our schedules to get a quick calorie burning in. This workout can be done anywhere! For maximum results, complete this workout 2-3 times a week and try to get more reps with each interval.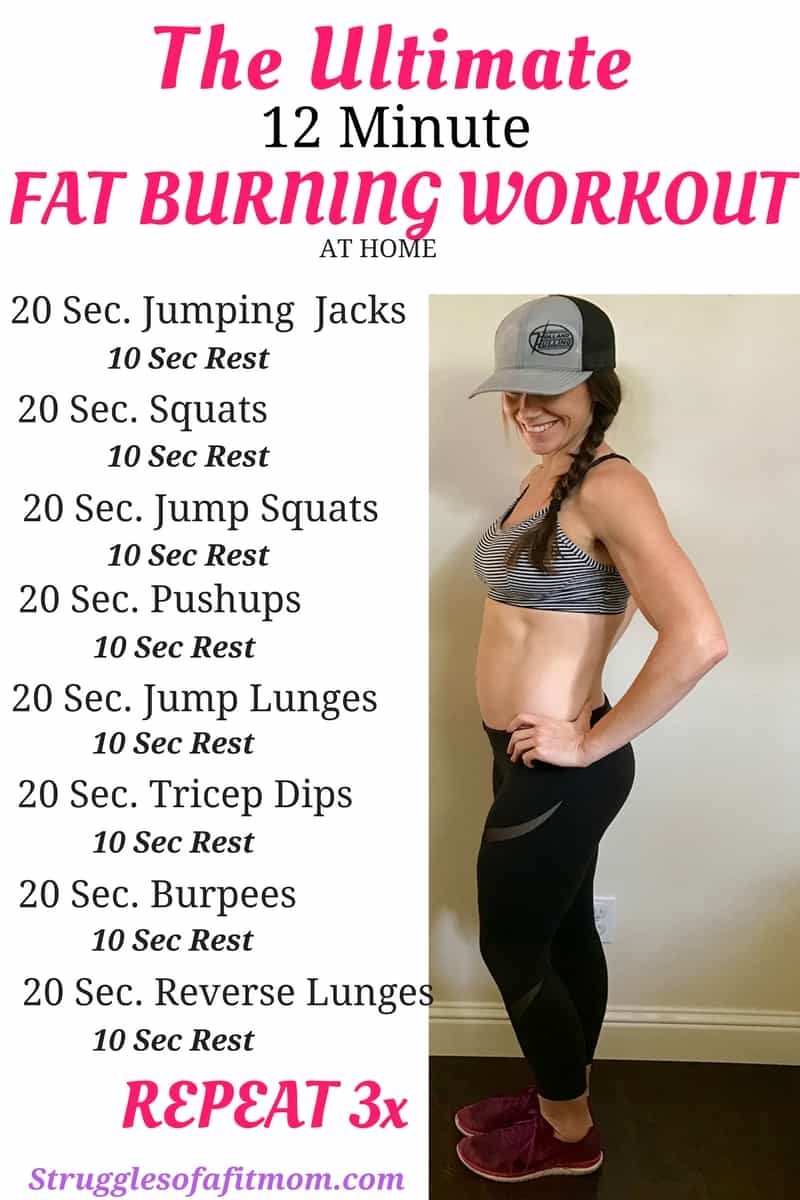 This is called TABATA TRAINING. It is a form of High Intensity Interval Training (HIIT) that is quick yet extremely effective in burning calories and building muscle at the same time.
I love quick, intense workouts that take my mind of of my chaotic schedule and force me to focus on breaking a sweat.
High Intensity Interval Training is one of the most effective forms of exercise to lose weight fast!
I look and feel better than I did 10 years ago when I spent way too much time on my workouts.  "The harder you go, the quicker the workout and the more calories you burn." WIN WIN WIN!
The best scenario is to combine different intensity workouts in your routine. However, if you are short on time HIIT training is the best option. You'll look and feel 100% better! I promise!
Looking for more quick workout ideas? Check out this post on 15 Minutes to a Better Mom Bod
Running out of healthy meal prep ideas? Here are a couple of our family favorites!
To see my video workouts, lets connect on Facebook or Instagram.