(This post probably contains affiliate links. I receive a small commission at no cost to you through links shared on this website to help keep the information I provide free to you)
Inside: Throughout time, inspirational quotes have been used to motivate and encourage people to pursue their dreams and goals, to push through challenges and set backs, and to serve as a reminder that we are capable of achieving greatness if we stay focused and determined. So let's harness these quotes and use them to get out of our own way and become the strongest version of ourselves!
Do you dread working out sometimes as much as I do?
I LOVE working out but as a 39 year old mom of four, ages seven and under, I really struggle with staying motivated and consistent with my workout routines…like most of us.
And honestly, if I were just starting my fitness journey at this stage of my life, I would REALLY struggle because life is BUSY!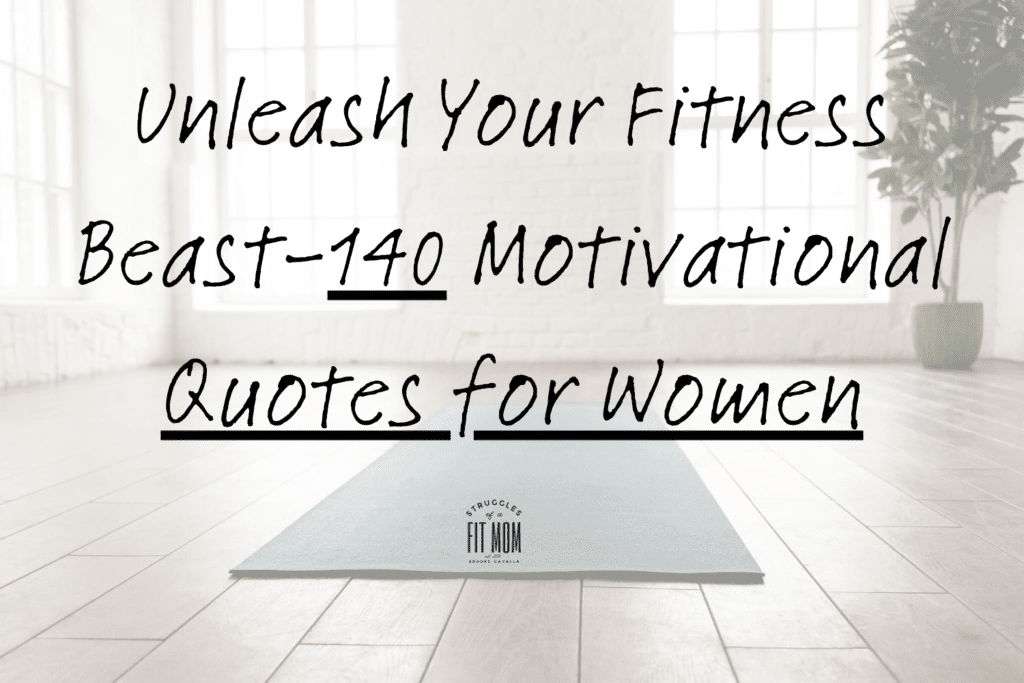 But since exercises has been engrained into my very existence since I was 5, I am able to get through those slumps…but not without a little self-motivation and A LOT of self-talk.
This is where motivational quotes come into play…
Since I am a firm believer that the body achieves what the mind believes (hey, there's one amazing quote already!), repeating these fitness quotes for women on the days you just don't want to move one single muscle will help get you moving.
And the only workout you will ever regret is the one your didn't do…HA, theres another one!
So let's get to my favorite motivational fitness quotes.
Whether you print these out, write them down or add them to your phones voice notes, let these quotes serve as a reminder to never give up on your fitness goals because that is the only way to fail.
For Fit Moms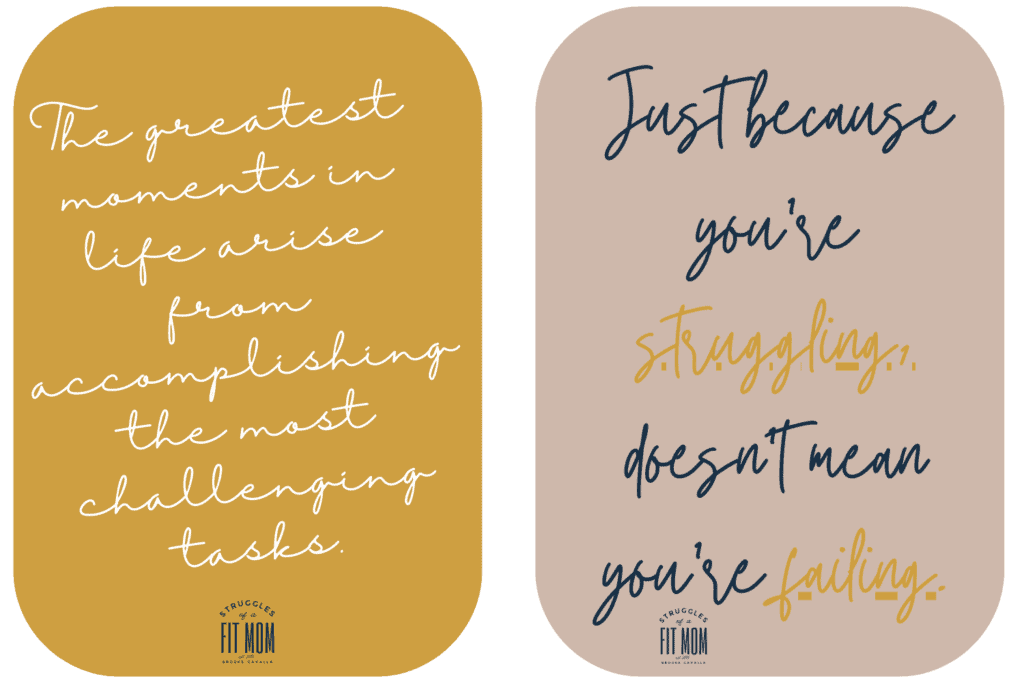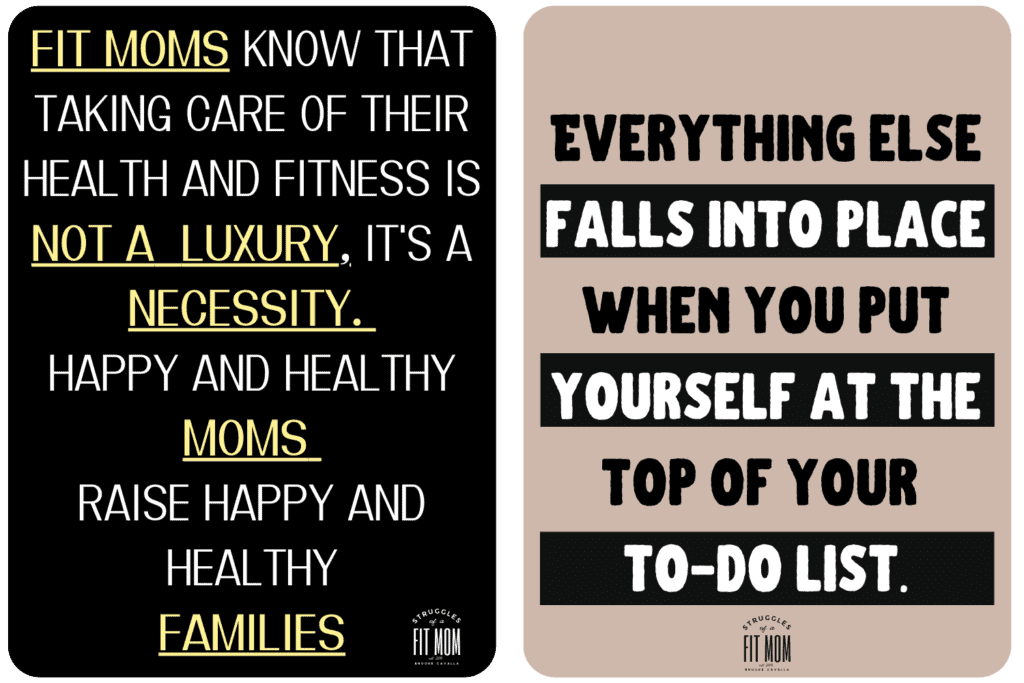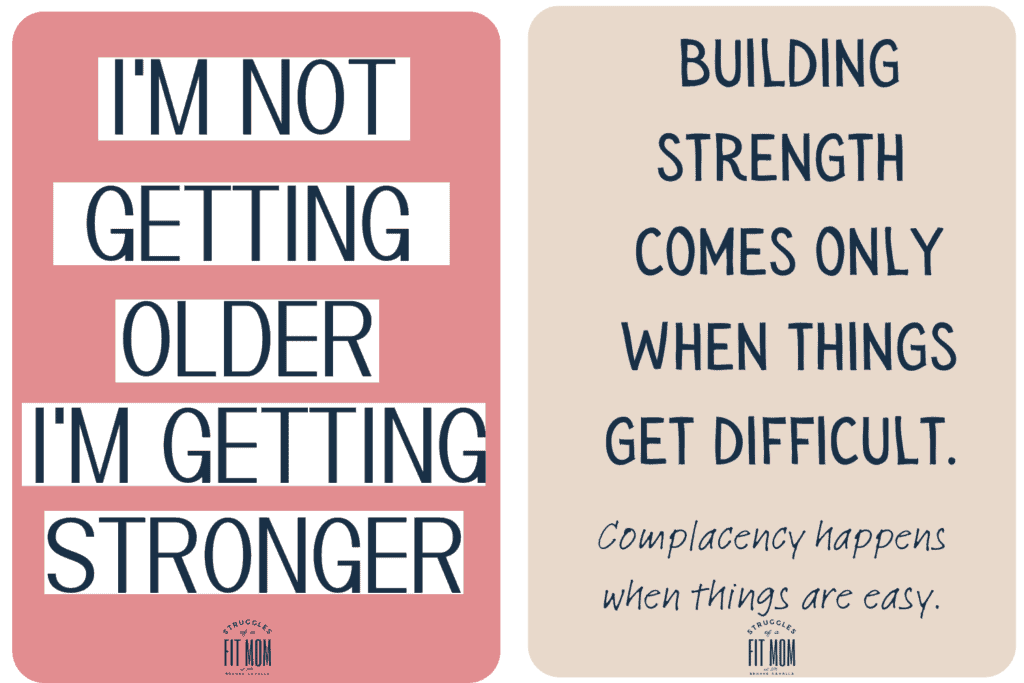 Fitness Quotes For Women Who Workout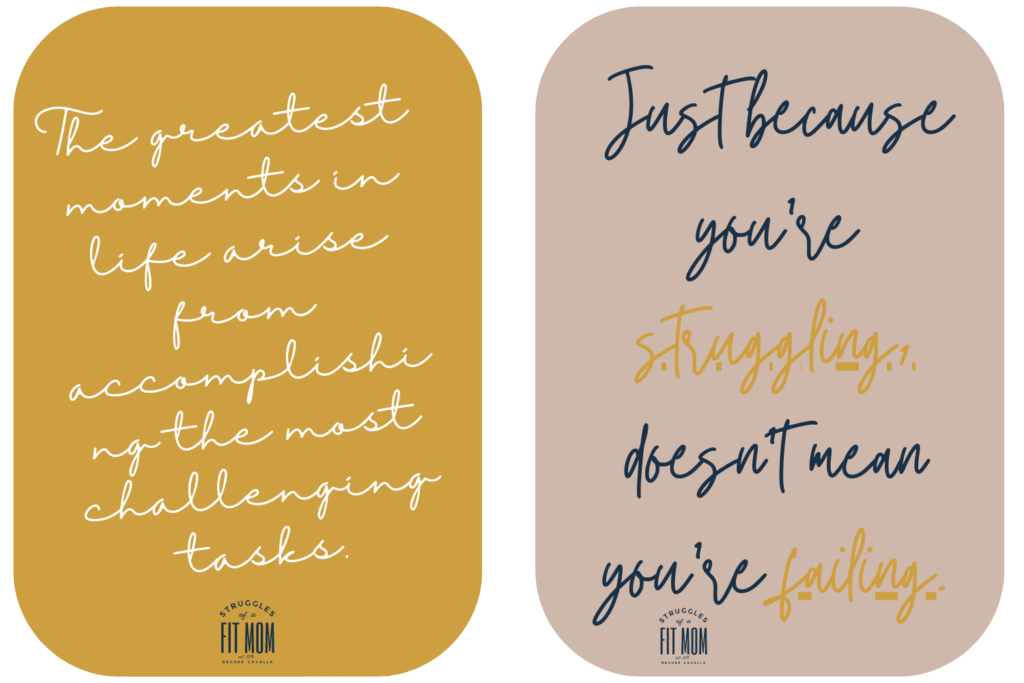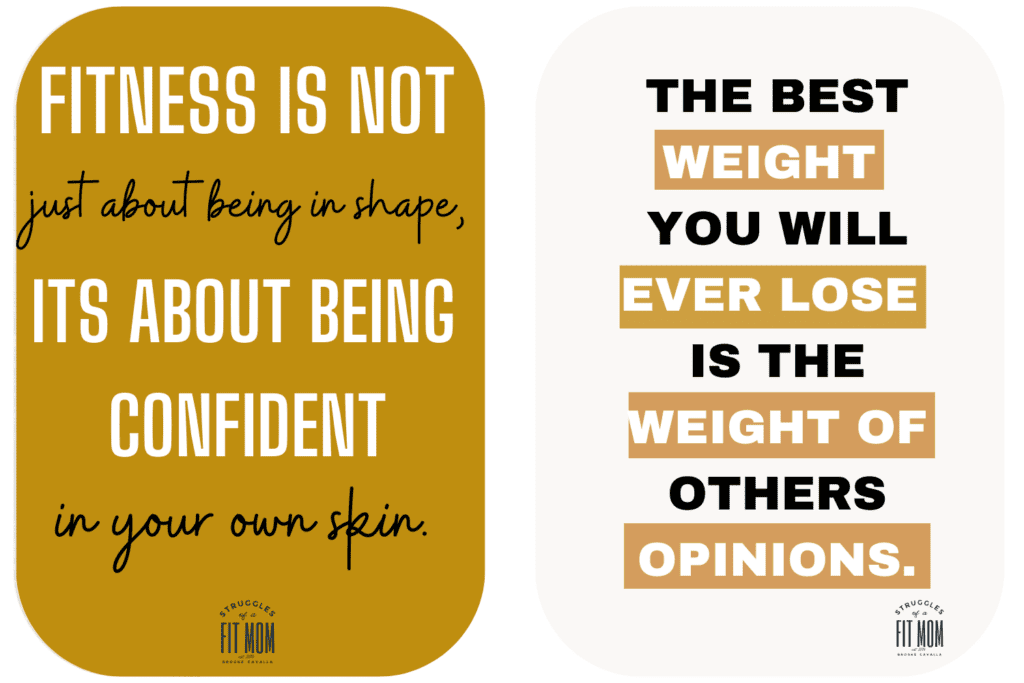 Fitness Quotes for Women Who Hate Exercise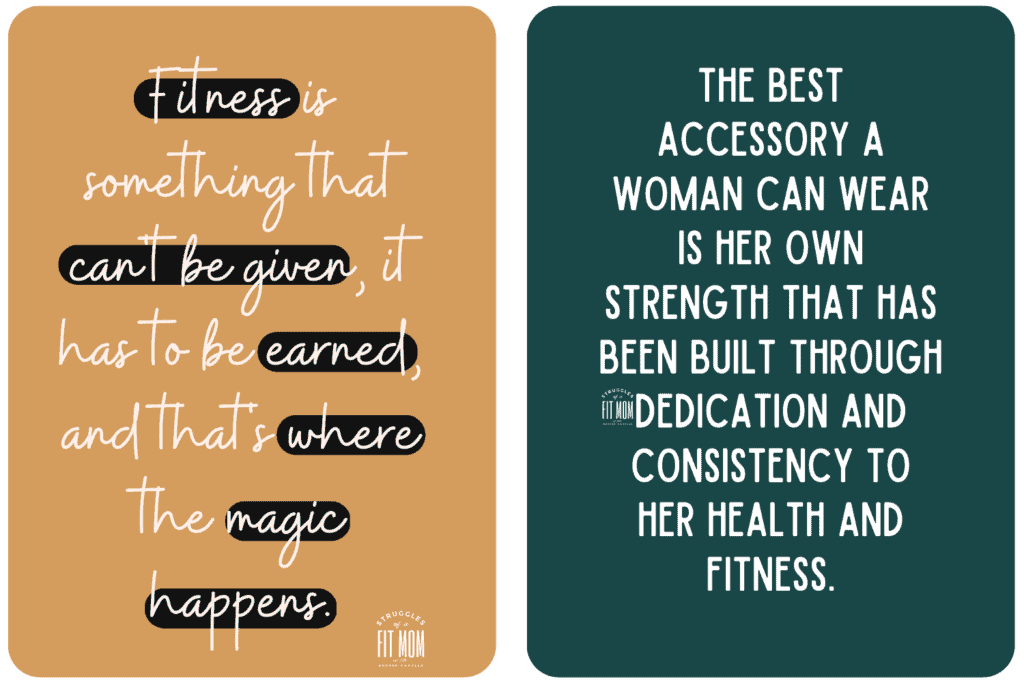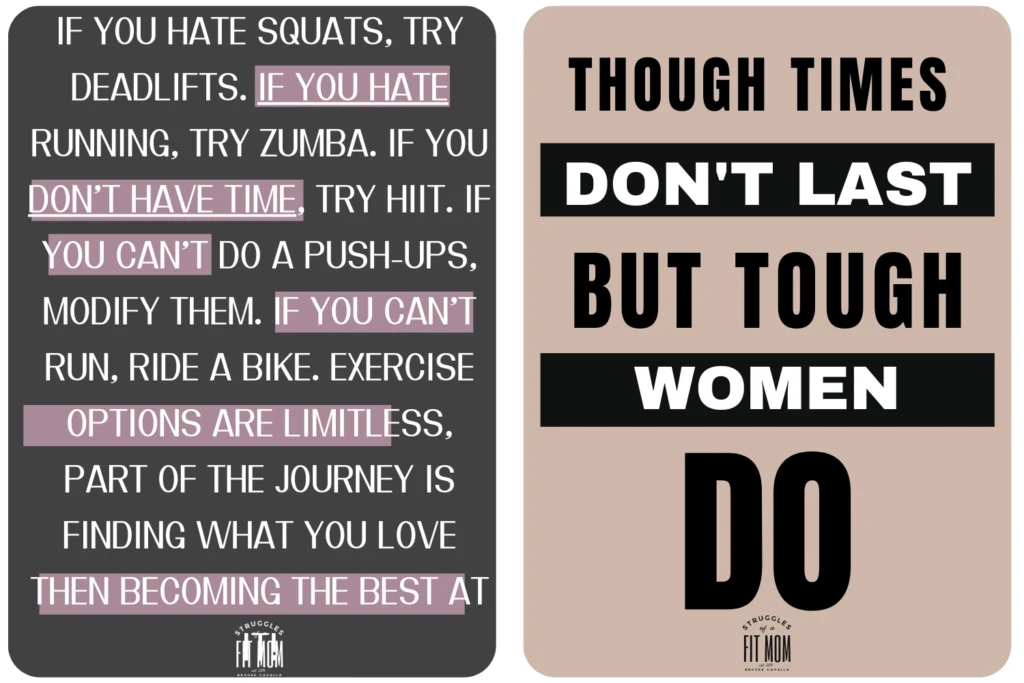 Motivational Female Fitness Quotes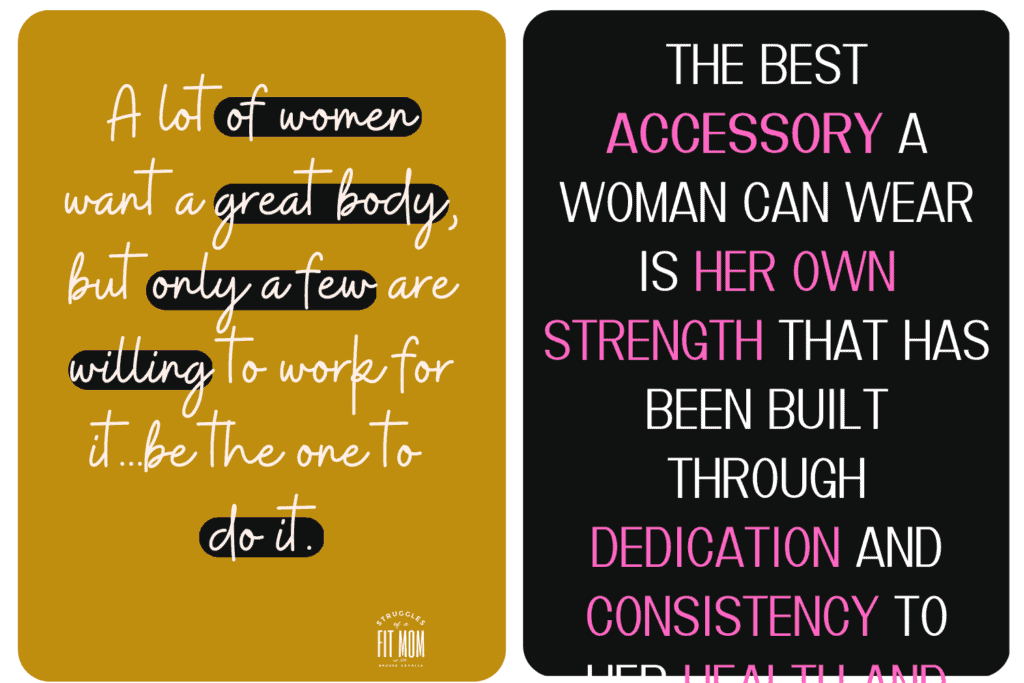 Mindset and Mental Toughness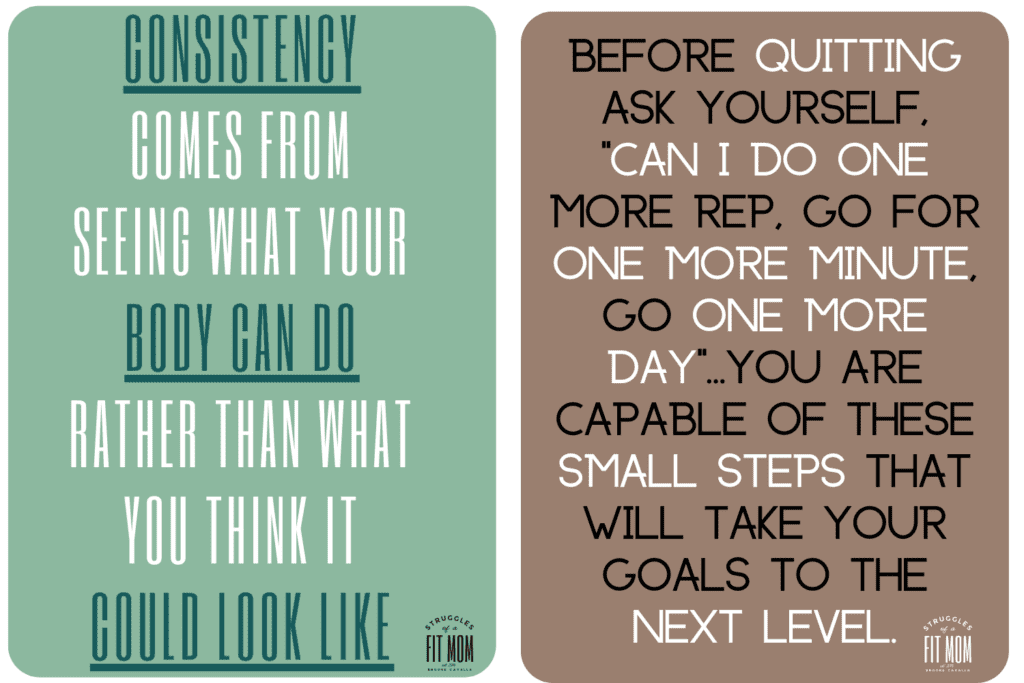 Goal-setting and Achievements
Perseverance and Determination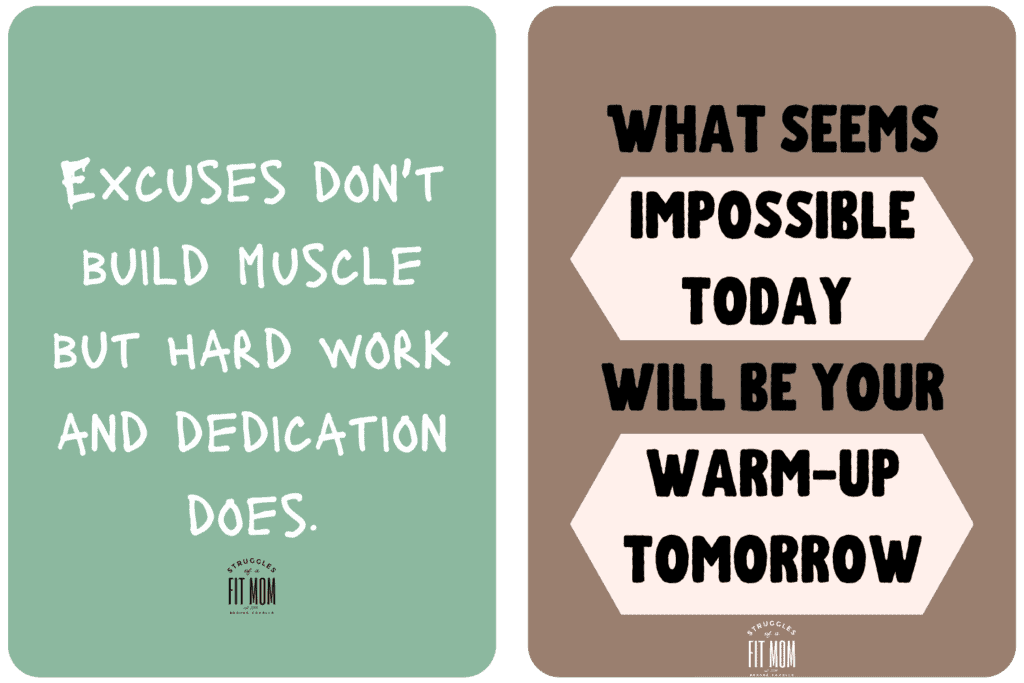 Famous Inspirational Fitness Quotes
Final Thoughts
To be completely honest, if I was starting my fitness journey at this stage of my life, staying consistent, motivated and passionate about exercise would feel impossible.
I would be disingenuous if I simply told you that if I can be fit with four kids and a career, you can too.
Because it's not true.
I did not start my fitness journey at this challenge stage of my life.
Fitness has been a part of my life for as long as I can remember and my dedication to it has been an ongoing habit that I have developed over time.
It is important to remind yourself that success doesn't happen overnight and it is not the result of one workout or one healthy day of eating.
It's the consistent mindfulness and effort you put toward taking care of your body, day in and day out.
Using quotes and affirmations serve as a reminder to never give up, keep going and setbacks are the best part of your journey because they build strength, resilience and the ability to figure out what works best for you!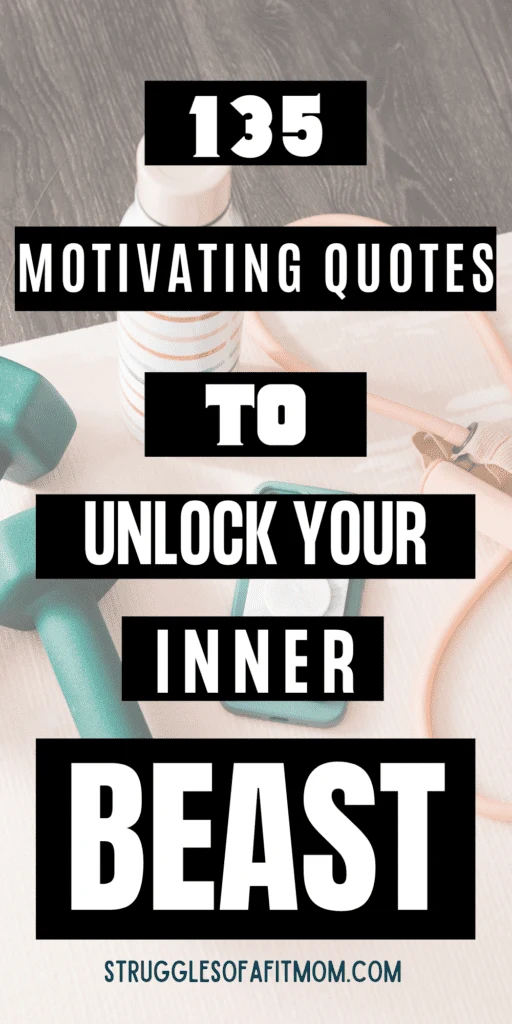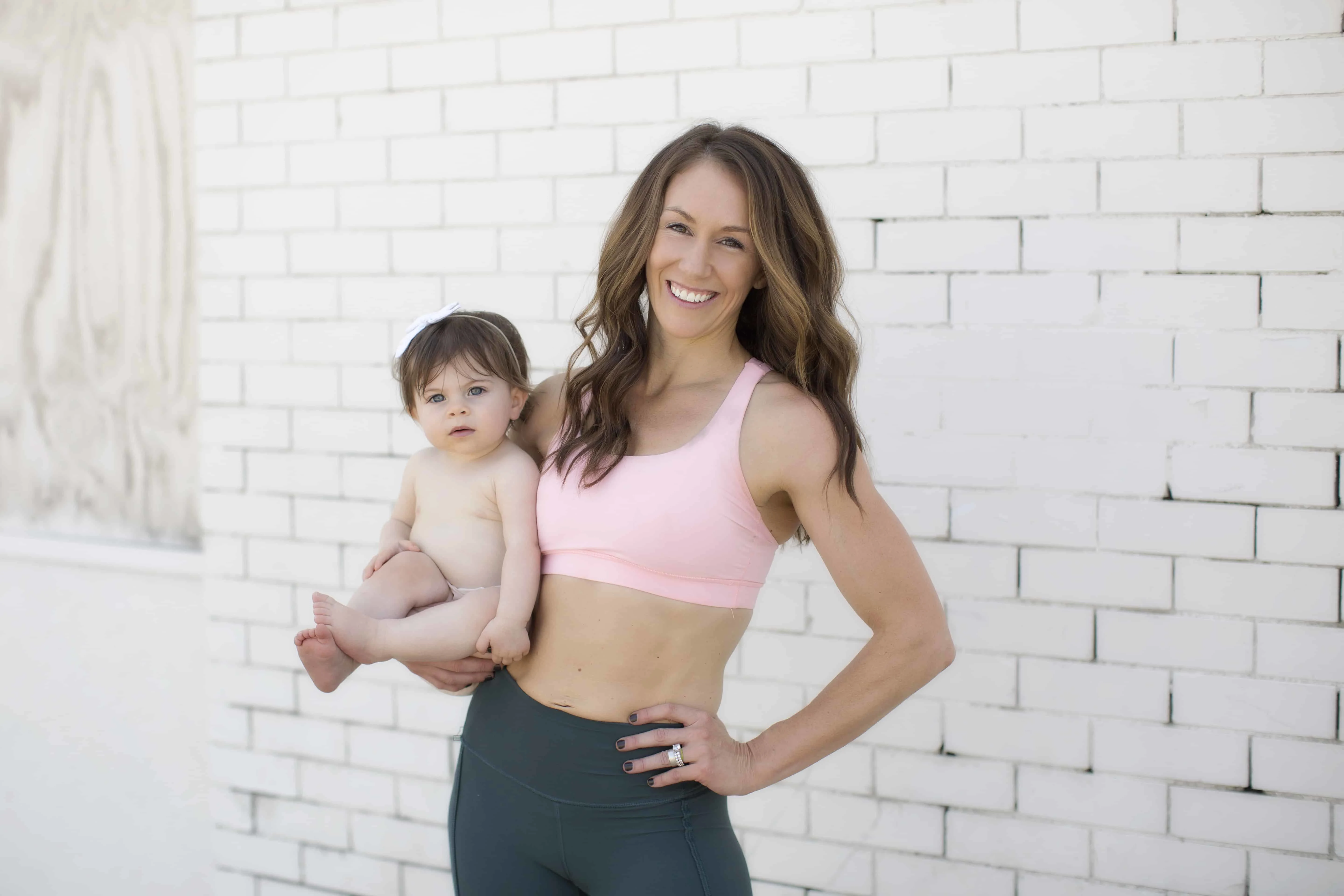 Brooke is a certified Prenatal and Postnatal Exercise Specialist with a Bachelors of Science degree in Kinesiology-Exercise Science. She is also a mom of 3 girls with more than 15 years of experience in health and fitness. Brooke's goal at Struggles of a Fit Mom is to help motivate, educate and inspire other busy mamas who struggle with finding time, energy and motivation to take care of themselves in the chaos of motherhood.