Tips for new moms…everyone has them but what is really worth listening to?
I remember being a new mom and it seemed like everyone from complete strangers to close family members had tips for how to raise my baby or survive motherhood.
As if I wasn't already completely overwhelmed as it was, now I had everyone under the sun trying to give me, mostly unsolicited, advice.
I never want to be "that mom" who gives tips to other moms on how to survive motherhood or raise their little ones but since I get asked often what my best tips for new moms would be, I thought it would be helpful to round up some of my top questions in one easy to find spot.
The biggest thing I have learned after having three babies is that YOU know your baby best and while there are tips that might make things a little easier along the way, every baby and every situation is unique.
And for this reason, don't fret about things not going exactly as you expected!
Thanks to unrealistic expectations of what you see on social media, you'll quickly learn that most things in motherhood never go as planned.
So try to relax and enjoy the ride because while I don't promise much, I do promise that motherhood is one wild and crazy ride!
Without further ado, here are my top 33 Tips for moms
Tips for Moms in the first few weeks with baby
Self Care Tips for New Moms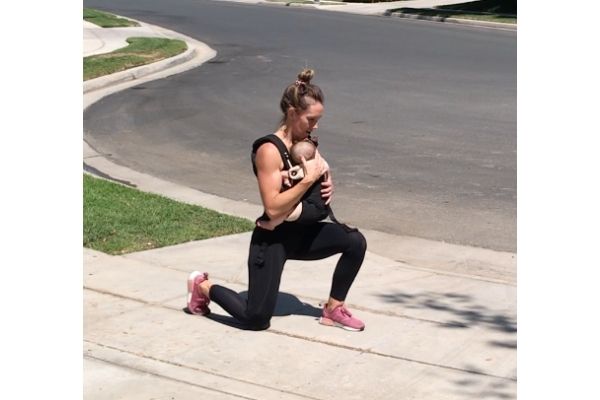 Self-care is not a luxury, it is an absolute necessity.
NEVER feel guilty for taking care of yourself, you will be a better mom for it!
Feeding and Sleeping Tips For New Moms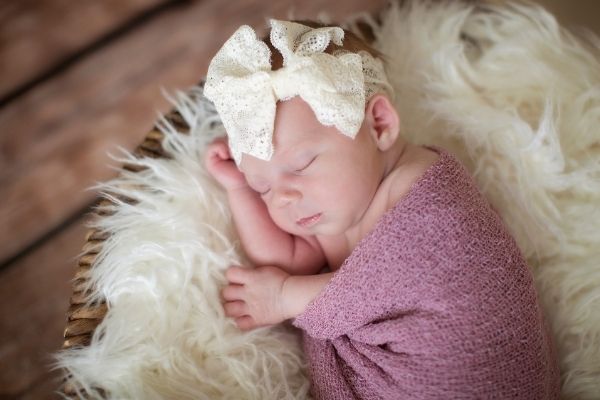 Organizing and Cleaning Tips For New Moms

Getting Things Done Tips For Moms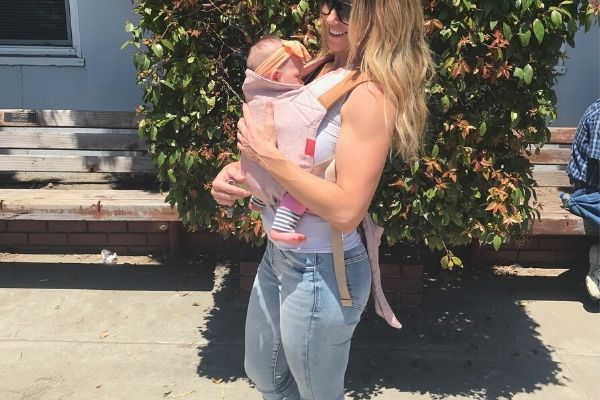 Tips For Moms When You Feel Overwhelmed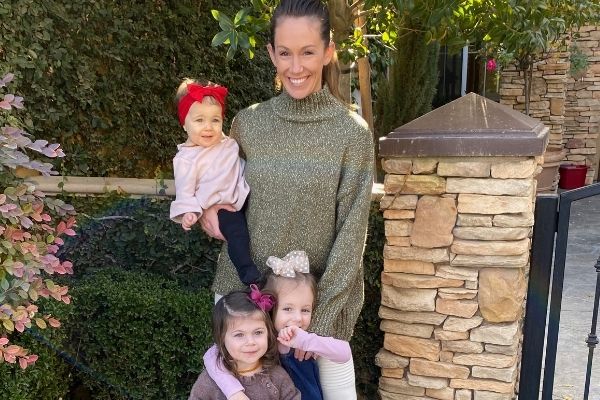 More Random Tips For First Time Moms
Get out of the house every day! Whether it's just a walk or two around the block or a trip to the grocery store, getting out of the house does wonders for your sanity.
Don't tip-toe around a sleeping baby. The womb is loud and baby's are used to noise.
Keep your baby awake during feedings. Eating makes babies sleepy but it's not a good habit for them to associate eating to go to sleep. This is a hard habit to break later.
Babies get overstimulated easily. While it is good practice to get your baby out of the house so they can see the world around them, it is also very easy for them to get overstimulated. If your baby is more fussy than usual in a new environment, it could be because they are overstimulated.
Resist the urge to Google every little thing, you will end up with more anxiety than it's worth!
Dawn dish soap is an excellent way to get remove blowout stains.
Leaving the house will take FOREVER. Definitely plan ahead.
Avoid button up PJ's at all cost. They take forever to get on your little one.
It's okay if you let a baby cry a little bit. It isnt going to hurt them if you need a second to breath.
Do not put rice cereal in your baby's bottle to sleep better. It doesn't help and it is not healthy or safe. It's a choking hazard.
Let dad help! It is easy for us to feel like we have to do everything but allowing dad to help will make him feel needed (which men love).
Being a mom is the hardest job in the world, but also the most amazing blessing!
Somedays seem much easier than others but no matter what, know that you are doing any amazing job and you are NEVER alone!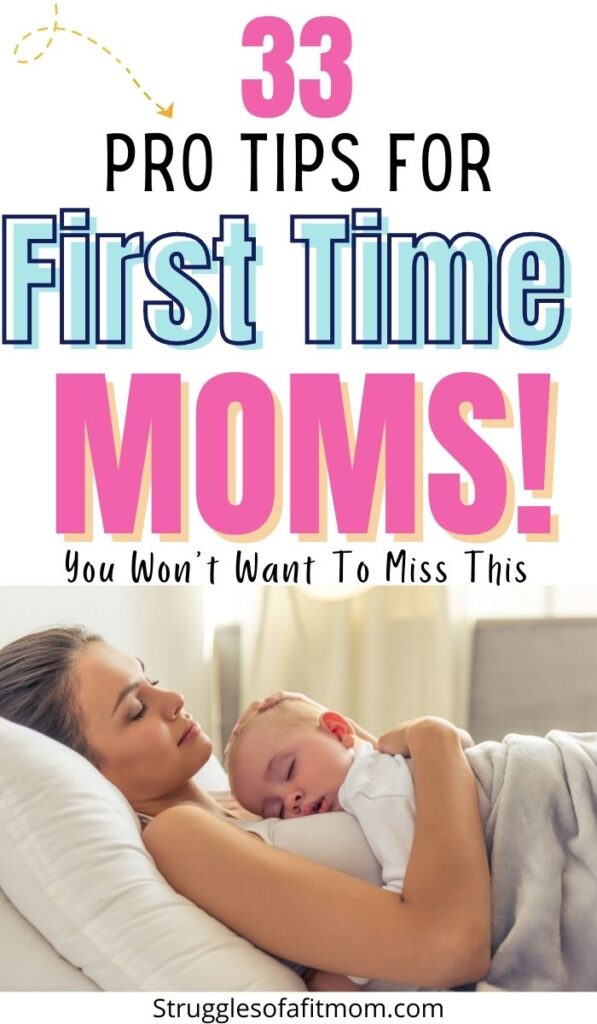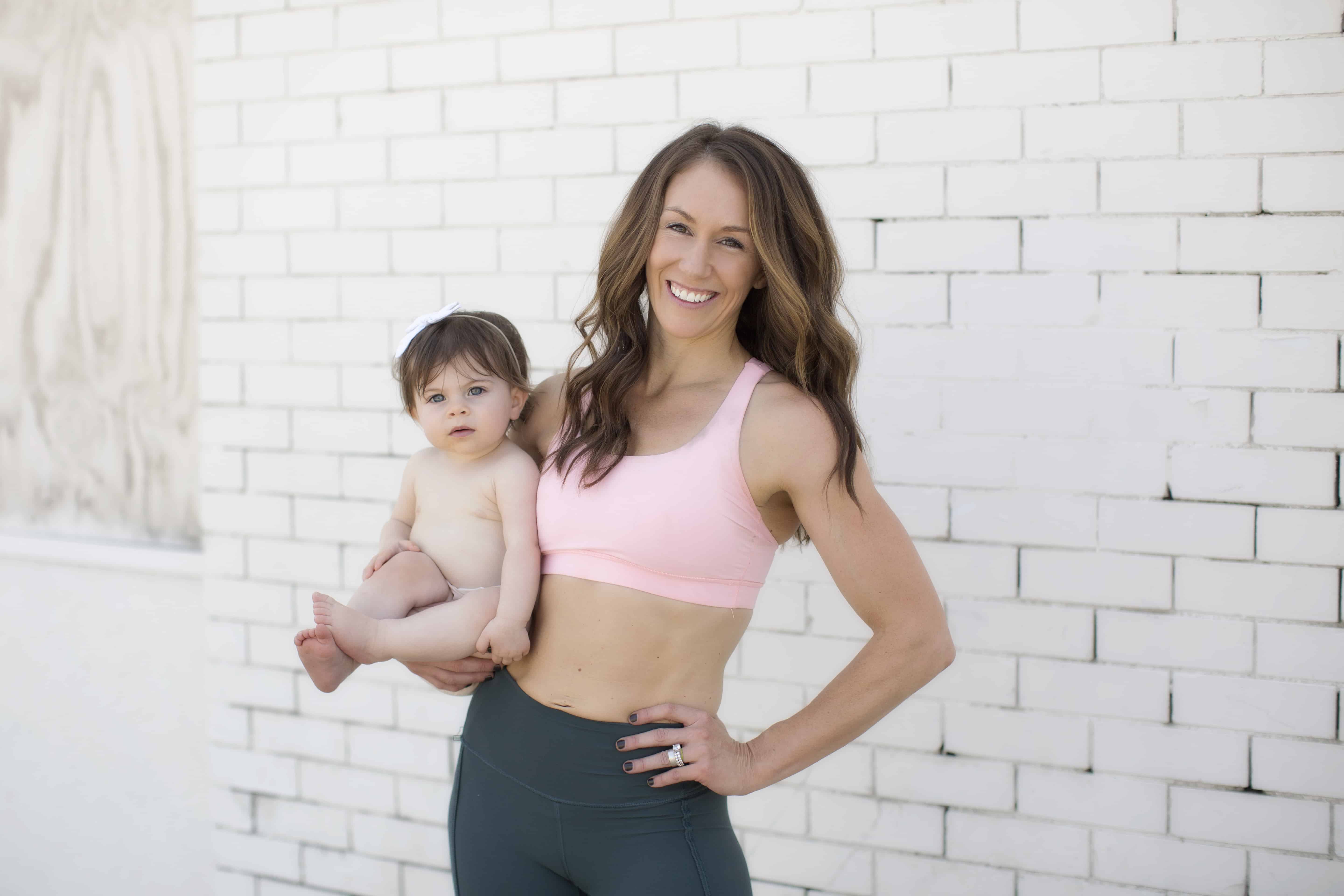 Brooke is a certified Prenatal and Postnatal Exercise Specialist with a Bachelors of Science degree in Kinesiology-Exercise Science. She is also a mom of 3 girls with more than 15 years of experience in health and fitness. Brooke's goal at Struggles of a Fit Mom is to help motivate, educate and inspire other busy mamas who struggle with finding time, energy and motivation to take care of themselves in the chaos of motherhood.