Are you trying to plan your baby registry must haves but find the sheer amount of stuff one little baby needs to be completely overwhelming?
I mean, how many things can a tiny little human need?
It's probably not as much as you think!
From 50 different types of bottles to outrageously expensive gadgets that promise happy babies, trying to decide on what your baby needs can feel intimidating and overwhelming.
Motherhood is definitely not easy and we get easily suckered into buying anything that might make this job a little easier.
As a mom of three, I have waisted an embarrassing amount of money and space in my home with baby items that promised big results but didn't deliver.
In order to save you the time and money I have wasted, I have put together this huge list of my all time favorite mommy must haves.
7 Tips To Creating a Baby Registry Must Have List
Creating a baby registry must have list can be fun but also very overwhelming.
1. Consider Your Space
The last thing you want to see while snuggling your newborn is mountains of clutter.
It may feel like you need all the latest and greatest baby gadgets but often times these items just take up space in our homes.
When creating your baby registry list, think about where you will store all these items.
If you think it is something that might just collect dust instead of memories, reconsider it.
2. Consider Your Budget
While your baby registry list is items that other people will buy for you, it is still a good idea to take into consideration your own budget.
I can't tell you how many times I registered for those cute little unnecessary baby items instead of ones that I REALLY needed only to be left having to buy them myself months after my baby was born.
3. Fancier Doesn't Mean Better
If you are anything like me, I tend to gravitate toward the more expensive items because I have this misconception that they must be better.
However, MOST of the more expensive items I have purchased have turned out to be a huge waist of money.
Your baby will not know the difference between a $300 swing that you can control from your phone or a $150 swing that plugs into the wall or runs off batteries.
4. Don't Fall For Quick Promises
I firmly believe that baby item companies really pray on exhausted, overwhelmed and desperate moms and hike up their prices because they know desperate moms will pay almost anything for something that saves their sanity.
If it looks too good to be true, it probably is.
Avoid falling easily for items that have great marketing tactics!
5. Consider Asking For Gift Cards
Opening gifts before your baby arrives is fun but many times you won't even really know what your baby needs until they arrive.
Gift cards give you the option to get what you really need, when you need it.
6. Create an Amazon Baby Registry
I wish I had done this with my first!
Amazon makes it so easy to return or exchange things which is very convenient with a newborn.
And what I really love is that I can order something and it will be on my front door step within a day or two.
7. Consider Hand-Me-Downs
With my first baby, I wanted everything to be brand spanking new.
By this fourth baby, I welcome all the hand-me-downs I can get! Baby stuff is expensive and often times it is only used for such a short period of time.
Consider asking for gently used things from close family or friends and save your money on things that you will really need.
Baby Registry Must Haves By Category
I have categorized these baby registry must haves to make it easier to organize and find what you need.
"Why Didn't I Thing Of That" Gifts
These are a few things that you wouldn't think about adding to a baby registry but they are VERY helpful! What I love most is the support you get from these lady's!
Sleep training book

The number one best gift you can give a mom is the gift of sleep! This program was created by a registered nurse who knows her stuff about teaching babies to sleep without crying it out.
Breastfeeding Preparation Course

Many moms struggle with breastfeeding. This book was created by an experienced lactation consultant to help moms learn how to breastfeed as well as overcome breastfeeding challenges.
Newborn basics guide

This guide is a must for a first time mom! Learn everything you need to know about caring for a newborn from a registered labor and delivery nurse.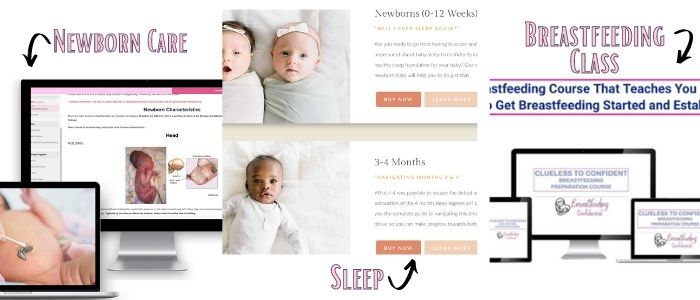 Baby Clothes
I highly suggest registering for clothes bigger than 0-3 months. They grow fast!
Coming home outfit
Bows for girls

I prefer these because they don't leave little indents on the baby's soft heads.

10-12 onesies (mix of long sleeve and short)
8 Zipper Pajamas (Buttons are a pain!)
3 Pairs of pants
2 newborn hats
Bunting bag for winter baby if live in snow
5 cute outfits for dressing up
Moccasins for when they start to walk.

I love these more than shoes because they mimic barefoot walking. My babies never wore hard sole shoes until way after a year.

Sleep sacks

Ive used a lot of different sleep sacks. My favorites has been the Ollie sleep sack until about 6 months, then the Nested Bean the Zipadee-Zip transition sleep sack up until about 18 months.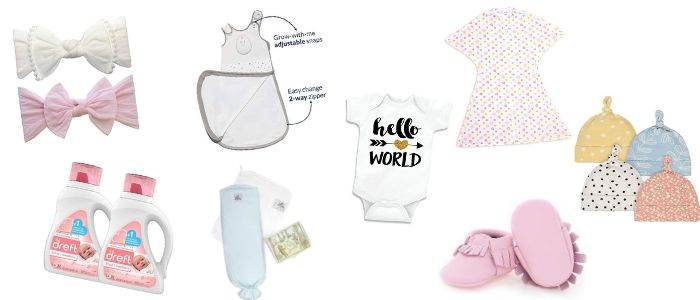 Formula Feeding Gear
Baby bottles

Start with only about 4 bottles of the same brand because you may have to go through several brands before you find one your baby likes.

Bottle drying rack
Formula

I suggest starting with just a few cans of the same brand at first because you may have to change brands to find one that works best for your baby

5 cotton bibs.
8 burp clothes

Personally I always used cloth diapers because they are cheaper and work the best

Dry formula dispenser for on-the-go
Insulated bottle carrier for on-the-go
Save Your Money On
Bottle sterilizer

Just one more thing that takes up space on the counter and used for a short period of time. The old fashioned way of boiling bottles works great.
Breastfeeding Gear
Breastfeeding handbook and recipe book
Breastpump

Check with insurance company to see if one is covered before purchasing

Milk storage bags
Pumping parts
Nursing pads for leaking
Nipple cream
Nursing cover/carseat cover

I have several of these and they are the best! They can be used as a carseat cover and nursing cover.

5 cotton bibs.
8 burp clothes
Nice to haves
Breastfeeding pillow and cover

I always use a regular throw pillow

Alcohol test strips

In case you want to enjoy some wine or a cocktail once in a while!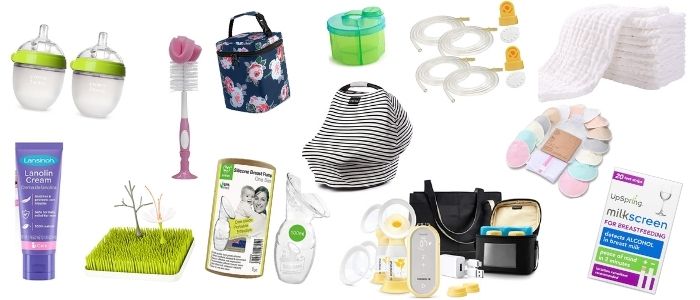 Bedtime and Nursery Must Haves
Crib
Firm mattress
3 waterproof mattress covers
3-4 crib sheets
Sleep sacks
Breathable crib bumper.

I used this one only because I have had several times where my baby rolled and got an arm or foot stuck in the crib rails.

6 Swaddle blankets.

I like a combination of stretchy ones and muslin.
Nice to have but optional
Baby bassinet next to the bed.

I used my pack' n play with the elevated insert so I could just reach over and pick up my baby in the middle of the night to feed.

Co-sleeper if you plan to have your baby in bed with you.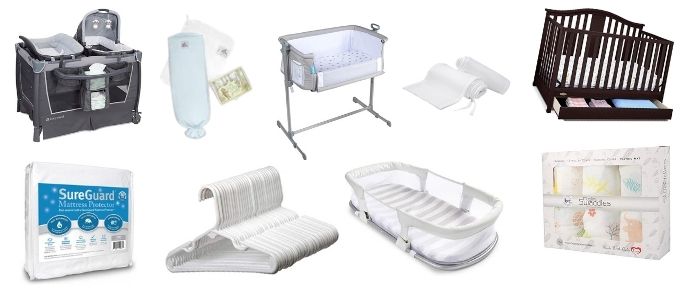 On-The-Go Must Haves
Backpack Diaper Bag
Baby carseat
Carseat cover. This is a MUST!
Travel system stroller.

I recommend one that your newborn carseat and easily snap in and out so you don't have to take them in and out of a carseat.
This is the only stroller I have ever used for all three of my babies. It is so easy to use and the basket is huge so I rarely need a shopping cart!

Baby carrier
Pack N' Play portable bed
What You DON'T need
A baby mirror

These can be very dangerous in a car accident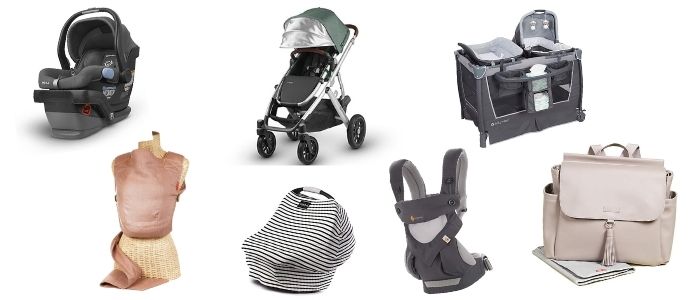 Entertaining Baby Must Haves
Baby swing

I've used this one for three babies and they loved it.

Baby bouncer
Soft books or touch/feel books
Rattles
Soft blocks
Sensory play toys that are plush, rattle, light up, or squeak
Storage baskets for toys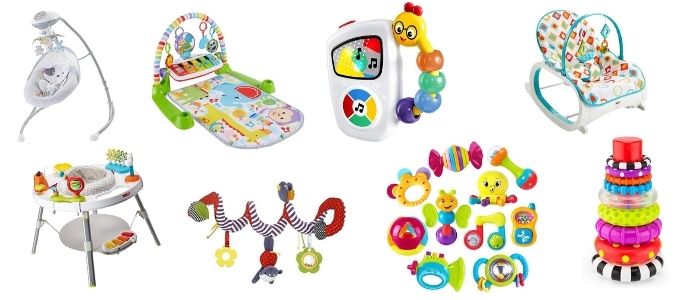 Health and Safety Must Haves
All Freda Products!
Thermometer
Pacifiers

You may go through several brands before finding one your baby likes

Pacifier clips
Baby monitor

I have three of these and love them.

Baby gates
Magnetic cabinet and drawer latches

Most cabinet locks still allow a baby to open the cabinet or drawer and they can get their little fingers stuck. These are the best because that can't happen.

Outlet covers
Fireplace bumper
Furniture anchors
Corner guards for low tables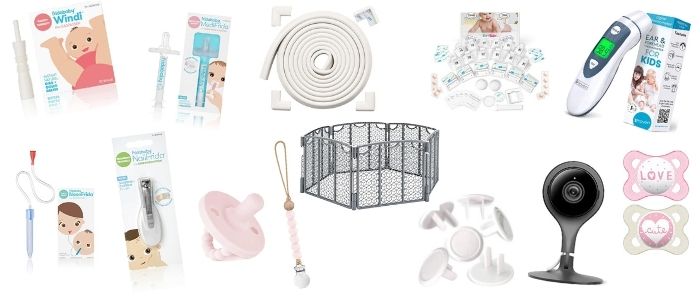 Bath and Potty Must Haves
I highly recommend saving your money on an expensive changing table.
They are used for such a short period of time. I've always just used a changing pad on a dresser, bed or floor and it works fine. Plus it's portable!
Baby bath tub

Baby's first bath is a little scary! I LOVED this bathtub.

7 wash clothes
3 Hooded towels
Gentle baby soap
Bath toys
Diapers for all ages.

You'll get a ton of newborn diapers but you will need diapers for a long time so register for diapers of all sizes.

Unscented baby wipes
Changing pad
Baby bum brush

Diaper rash cream is nasty and hard to get off your hands. This works wonders.

Diaper Rash Ointments
Cloth Diapers for burping
Optional But Nice To Have
Diaper caddy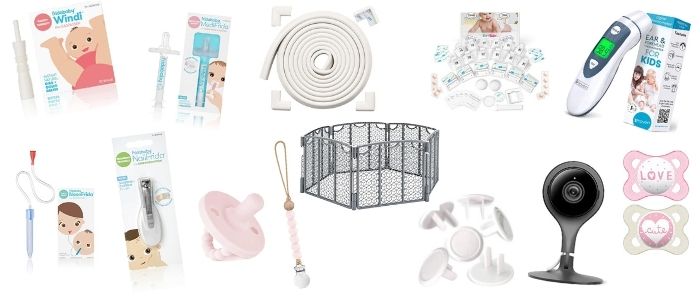 Nice-To-Have Stuff
High Chair
Sun shade for the car
Sound machine

We use a box fan in all the kids rooms. The noise is perfect.

A diaper genie

I never used one but some moms love them. I prefer to take the diaper out to the garbage every time.

Memory book
Customized Piggy bank
Customized gifts
I know this seems like a pretty large list but, and trust me, I hate clutter and tried to minimize this list as much as possible!
However, this is a great list of all the things I have actually used with all three of my babies.
The most impoartant thing is to find things that will last you a long time and not just take up space in your home!
What would you add to this list?
Disclaimer: this post does contain affiliate links which means I earn a small commission of the items purchased through my site. These earnings are what help me keep my site running which helps me continue helping mamas through this adventure of mommyhood.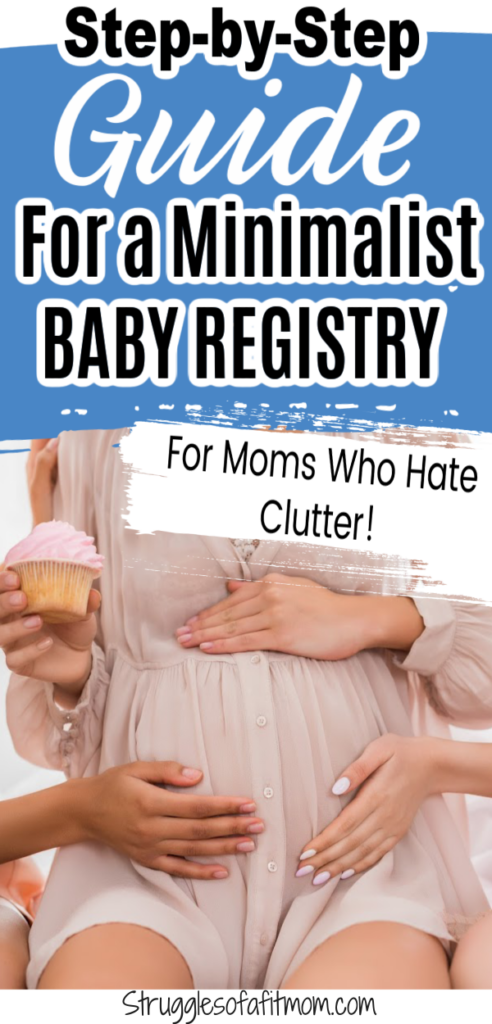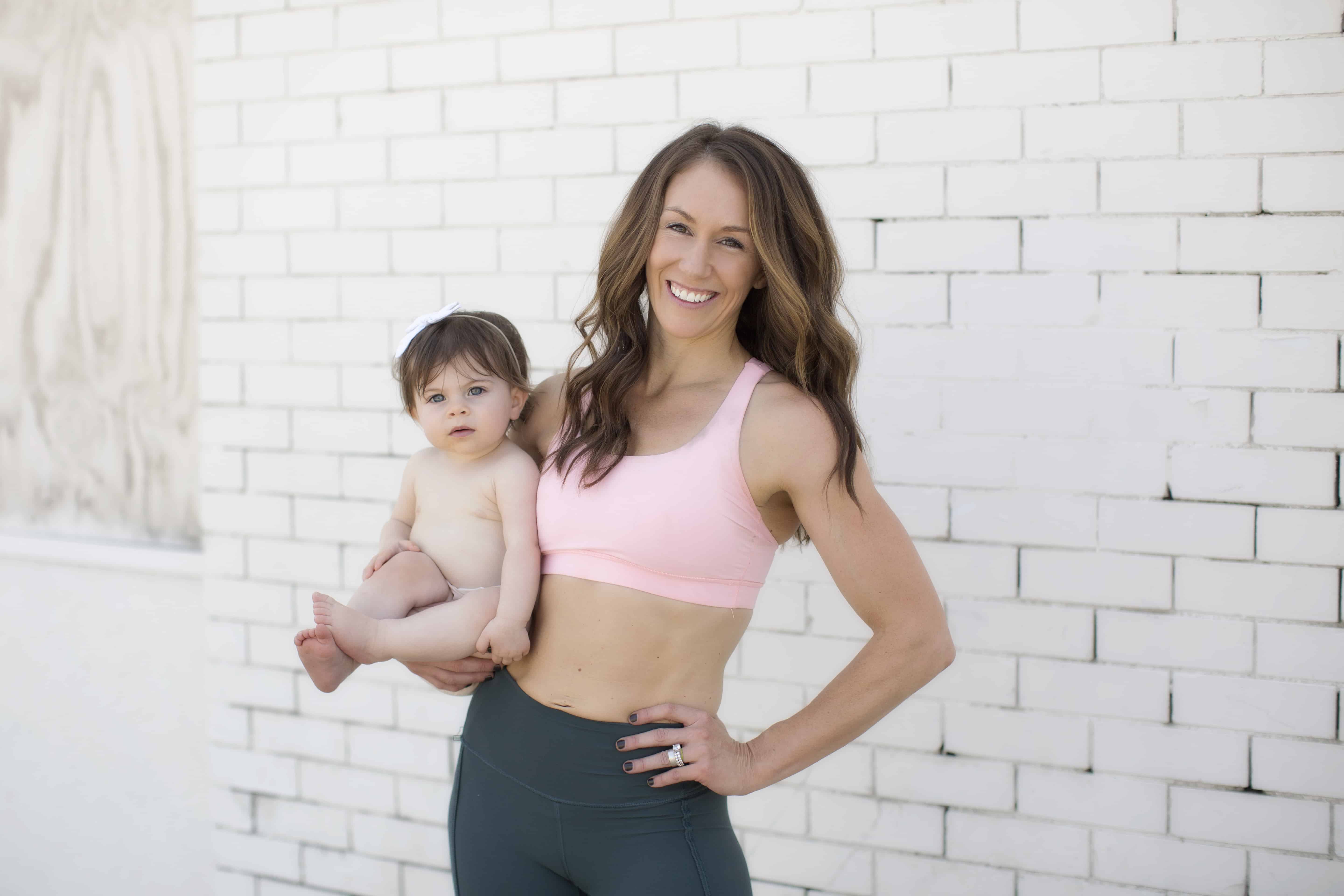 Brooke is a certified Prenatal and Postnatal Exercise Specialist with a Bachelors of Science degree in Kinesiology-Exercise Science. She is also a mom of 3 girls with more than 15 years of experience in health and fitness. Brooke's goal at Struggles of a Fit Mom is to help motivate, educate and inspire other busy mamas who struggle with finding time, energy and motivation to take care of themselves in the chaos of motherhood.