Week 19 Second pregnancy Week 19 First pregnancy
---
Week 19
Today's Date: 12/19/16
How many weeks are you: 19
What trimester are you in: Second
How big is the baby: About the size of a heirloom tomato
Weight Gain: 4 pounds
Food Cravings: Mediterranean food. I love chicken shawarma and hummus with extra garlic sauce!
Food Aversions: None
Gender: Unknown
Prediction: Boy
Diet: Staying pretty consistent with 3 meals and 2-3 small snacks. My appetite seems to be increasing so somedays I've added an extra little snack.
Weekly splurge: Mediterranean food and homemade cheesecake bars. Yum!
Exercise: Back to 4 days this week. After being sick, I definitely eased back into things and my workouts seemed much more difficult.
Aches and Pains: Resuming exercise has helped alleviate a lot of aches and pains.
Have you felt the baby move: Little butterfly tickles but nothing strong or consistent yet. Starting to get impatient and looking forward to feeling those movements.
Labor signs: None
Maternity clothes: None yet but getting close
Sleep/Dreams: Sleeping better this week and feeling much more tired than past weeks. Taking care of a sick family and packing to move makes for a tired Mama.
Favorite moment of the week: Finally taking Piper to a local neighborhood to see Christmas Lights. Because of moving, we haven't been able to decorate and fully get into the holiday spirit. Seeing her excitement was priceless!
Looking forward to: Moving into our new house next week and finding out the gender of the baby.
Differences from pregnancy #1: The main difference thus far between my two pregnancy has be been the distribution of weight gain.
With my first pregnancy, I immediately gained weight in my legs, butt and hips. No matter how much I worked out or how well I ate, I could not slow the weight gain in those areas.With this second pregnancy, I have not experienced the rapid weight gain in those areas.
Every pregnancy proves to be very unique. All bodies are not created equally. Comparing our bodies to each other is like running a race you will never win. Too many women get judged for either being too fit or gaining too much weight during pregnancy. We cant win!
I truly have a much greater appreciation for my body going through pregnancy than I ever have before. Its not always fun seeing your body change and not having any control over it but the end result is well worth it!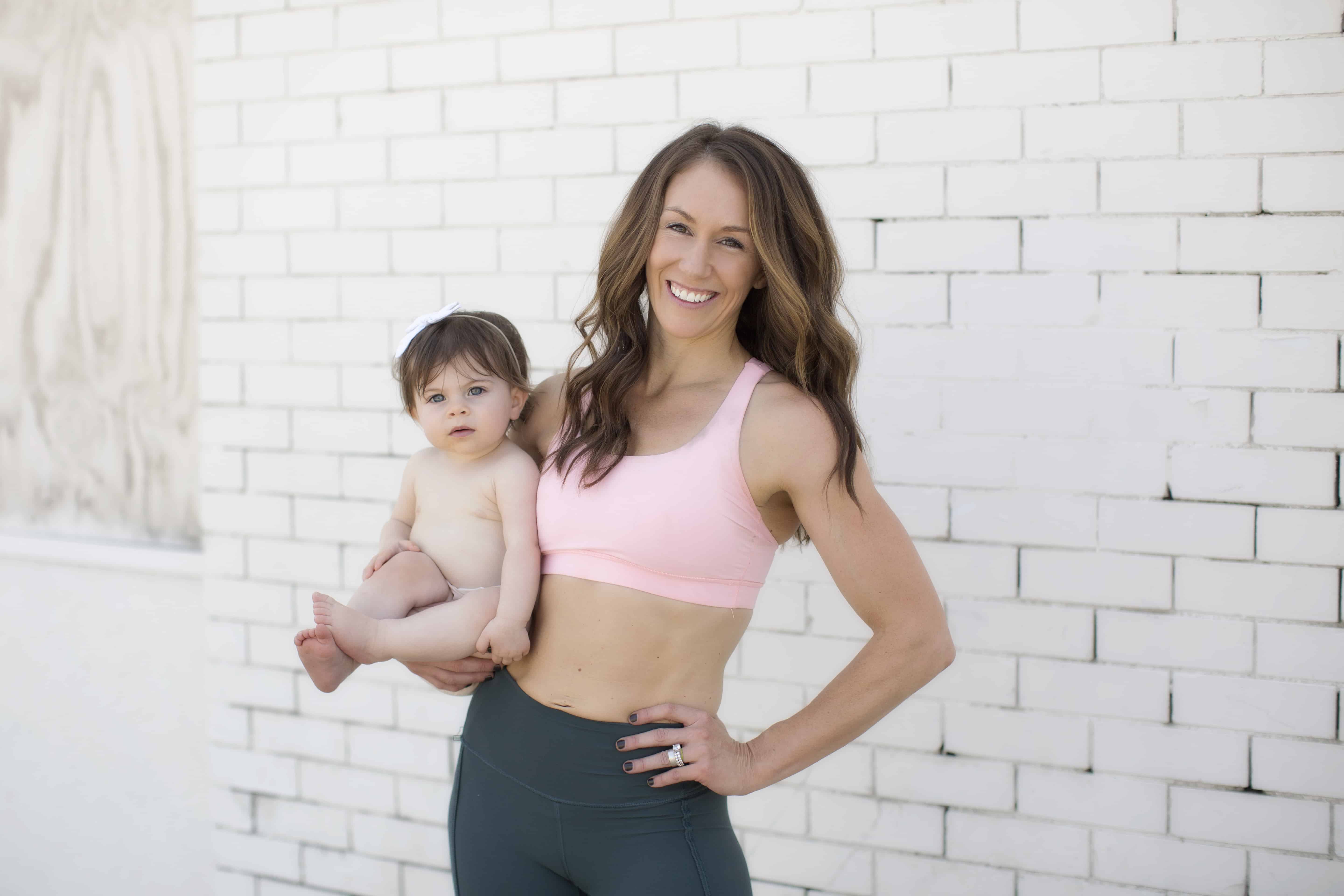 Brooke is a certified Prenatal and Postnatal Exercise Specialist with a Bachelors of Science degree in Kinesiology-Exercise Science. She is also a mom of 3 girls with more than 15 years of experience in health and fitness. Brooke's goal at Struggles of a Fit Mom is to help motivate, educate and inspire other busy mamas who struggle with finding time, energy and motivation to take care of themselves in the chaos of motherhood.