Week 28: Fit Pregnancy Update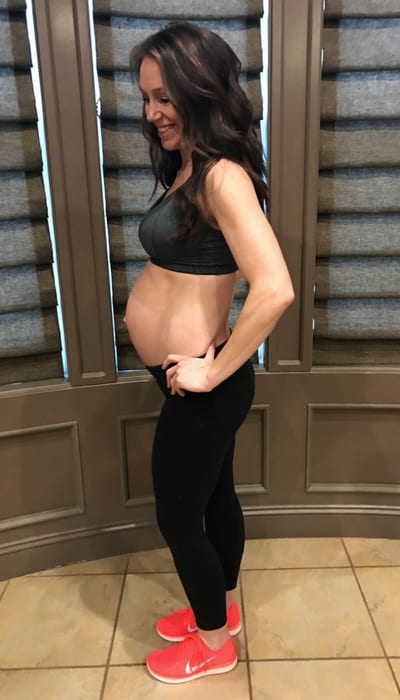 ---
Week 28
Fit Pregnancy Update:
This pregnancy has been much more of a struggle mentally than physically. More times than not, I feel like a hormonal ticking time bomb ready to explode at the smallest annoyance. The anxiety, moodiness, and irritation are enough to make me feel like I'm losing my mind! These last couple weeks have seemed like a real battle to remain somewhat decent to be around. Some days I feel myself in such a funk that working out does not even seem possible or enjoyable.
What I hate most about theses feelings is that they rob me from enjoying my pregnancy and the last few weeks with my daughter before the baby is born. Recognizing when these negative feelings surface and shifting my mindset to be more positive really helps me through the difficult moments.
As much as I love working out, the idea of exercising when I am feeling down sounds like torture. There have been multiple times this pregnancy when I have actually left the gym early because I just could not get my head in the game. It is perfectly ok to fall off the wagon once in a while and to remember that creating a healthy lifestyle is not a sprint, but rather a marathon. Falling down is part of the process as long as you get back up and keep going.
---
Todays Date: 02/17/2017
How many weeks are you: 28
What trimester are you in: THIRD!! YAY!
How big is the baby: Size of a Coconut
Weight Gain: 15 pounds
Food Cravings: Cereal…like I can't stop eating it! Honey Chex and Rice Krispies, Yum!
Food Aversions: None
Gender: GIRL!!!
Diet: After a few weeks of a more relaxed eating schedule, this week I worked on getting back into routine. Need some meal prep ideas? Check out some of my favorites here.
Breakfast:
Small piece of toast with peanut butter right when I wake up
A few hours later is usually:
Egg whites
Avocado
Cereal or oatmeal
Lunch:
Chicken breast
Vegetable like spaghetti squash
Dinner:
A protein and a huge salad or other vegetable.
I love butternut squash or spaghetti squash with coconut oil and salt.
Snacks:
Protein Shake with banana and peanut butter
Carrots or Pop Chips and Hummus
Pistachios or almonds
Popcorn (I love the black pepper Skinny Pop popcorn)
Suja Juice
Rice Krispies
Weekly splurge: Our family went out of town for a mini vacation over the weekend. It was SO hard to resist all the good food and desserts, especially being pregnant. I have been looking for some good french fries my whole pregnancy and finally found some that did the job! I definitely overindulged but it was well worth it. I also enjoyed plenty of sweets like cheesecake and danish.
Exercise: This was not the a good week for working out. It seemed like one conflict after another kept preventing me from squeezing in some time to exercise. I was able to squeeze in 3 small workouts which is not ideal but definitely better than nothing. Check out my Facebook or Instagram page for workout ideas.
Aches and Pains: None this week, yay!
Have you felt the baby move: Yes, some days more than others.
Labor signs: Braxton hicks that really grab my attention every once in a while
Maternity clothes: I have worn a pair of maternity jeans a couple times however my gym clothes and yoga pants have been the most comfortable.
Sleep/Dreams: I wish I could just get one solid nights sleep but my brain just wont shut down. I guess this is what prepares me for having a newborn.
Favorite moment of the week: Spending some time with family out of town.
Looking forward to: Getting things around the house ready for the arrival of our baby girl! I am still waiting for the "nesting" to kick in.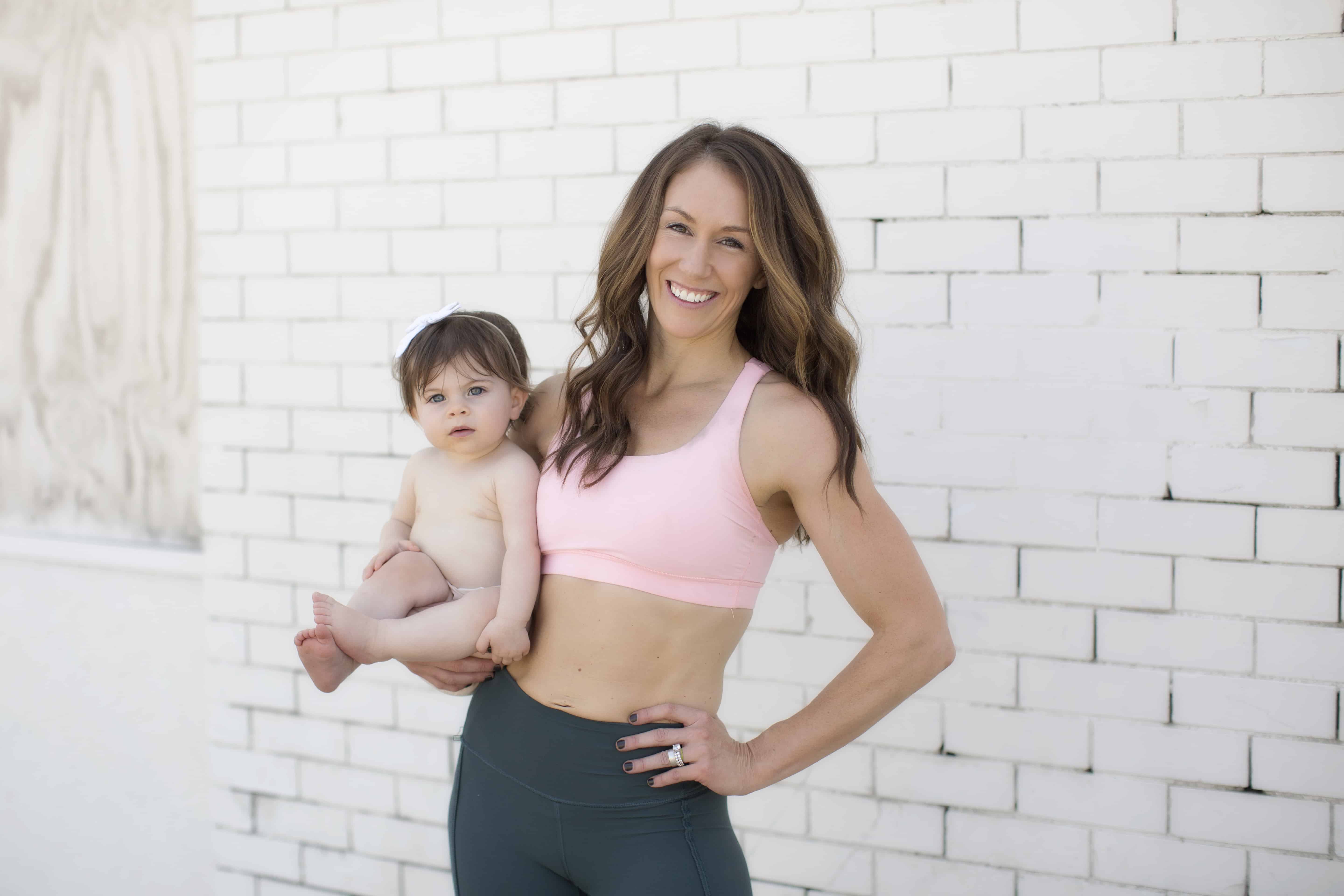 Brooke is a certified Prenatal and Postnatal Exercise Specialist with a Bachelors of Science degree in Kinesiology-Exercise Science. She is also a mom of 3 girls with more than 15 years of experience in health and fitness. Brooke's goal at Struggles of a Fit Mom is to help motivate, educate and inspire other busy mamas who struggle with finding time, energy and motivation to take care of themselves in the chaos of motherhood.