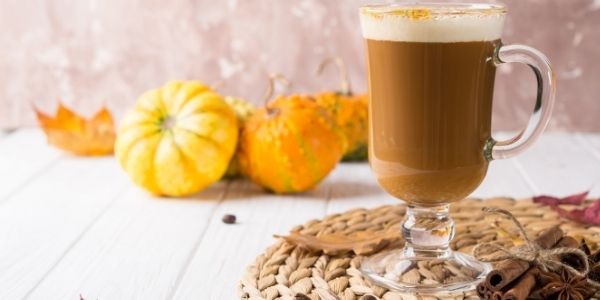 Do you love a hot Pumpkin Spice Late this time of year but regret all the calories they contain?
The Pumpkin Spice Latte is all the rage during the fall season, right?
Unfortunately, these sugar and fat loaded drinks can quickly break the bank and your waistline if you drink too many of them.
Not to mention keeping holiday weight gain at bay is hard enough.
Adding these calorie rich drinks can make avoiding excess holiday weight gain nearly impossible.
So, to save some calories and some cash on this Fall favorite Pumpkin Spice Latte, I have created a new and favorite version that adds for an extra beauty boosting treat.
The smell of cinnamon and coffee makes me fall in love with Fall every time I drink it. During the colder months, I make this delicious drink several times a week.
Call me crazy, but I look forward to waking up a little early just to enjoy my cup of coffee in peace, and answer some emails cuddled on the couch with a delicious smelling candle.
The combination of , Collagen Protein, healthy fats and spices make a this coffee drink both filling and satisfying.
Pumpkin spice lattes usually have a reputation for being very unhealthy. But when you strip out all the fat and sugar, pumpkin and cinnamon have some very positive health benefits.
Health Benefits of Coffee:
New research shows that coffee has some pretty powerful health benefits such as:
+Improved heart health
+protection against cancer and diabetes
+Increased energy and performance
+Increased concentration
+might help fight depression
Health Benefits of Pumpkin

:
Pumpkin is packed with nutrients such as Vitamin A & C which can help give your immune system a boost. It is also low in calories and high in antioxidants which are important for anti-aging.
Health Benefits of Cinnamon

:
Cinnamon is very high in antioxidants and also has anti-inflammatory benefits, which may help lower your risk of disease.
The spice can also help increase insulin sensitivity which can help lower blood sugar levels and have an anti-diabetic effect.
Health Benefits of Collagen Protein:
Collagen Protein is hands down my favorite supplement right now.
Since adding it consistently to my diet, my hair has become drastically thicker, my joints don't ache as much and my nails are not as brittle.
I have been taking it during pregnancy to help prevent stretch marks and protect my joints from the loosening effects of the pregnancy hormone, "relaxin".
Plant Based Protein:
Protein not only supports normal bodily functions and muscle recovery, but it also helps keep us feeling fuller, longer.
Plant based protein is my new favorite because it is very easy on my stomach and contains digestive enzymes to help in the digestion and breakdown of food for easier absorption.
Related: 10 Reasons collagen is all the rage
So, if you want to enjoy this fall treat, try this healthier version the Pumpkin Spice Latte with beauty boosting benefits of collagen protein and antioxidant benefits of pumpkin and cinnamon.
Skinny Pumpkin Spice Late Recipe
This Pumpkin Spiced Late can be enjoyed hot or iced!
I love this drink either first thing in the morning when I'm on the go or in the afternoon for a little pick-me-up.
Because of the added protein, it keeps me feeling full and less likely to snack on empty calories.
Ingredients:
6oz strong brewed coffee or esspresso
2 Tbs Pumpkin
2 Fat Free Half and Half or Sugar Free Cinnamon Creamer
8-10oz unsweetened vanilla almond milk
2 Scoops Collagen Protein
1 scoop Protein Powder (my favorite and safe for pregnancy and breastfeeding)
Sweeter of choice. I use 1 pkt Trivia
Dash of cinnamon
Whip Cream (optional)
Directions:
Brew coffee to taste
Add all ingredients to a blender and blend on high for 30-45 seconds
Poor into your favorite coffee cup
Reheat if desired.
Add a dollop of Whip Cream for an extra treat or skip
Enjoy!!
Disclosure: This post may contain affiliate links. If you choose to purchase anything through them, there is no extra cost to you. I simply make a small commission from the sale which allows me to keep this site up and running. Thank you for supporting Struggles of a Fit Mom!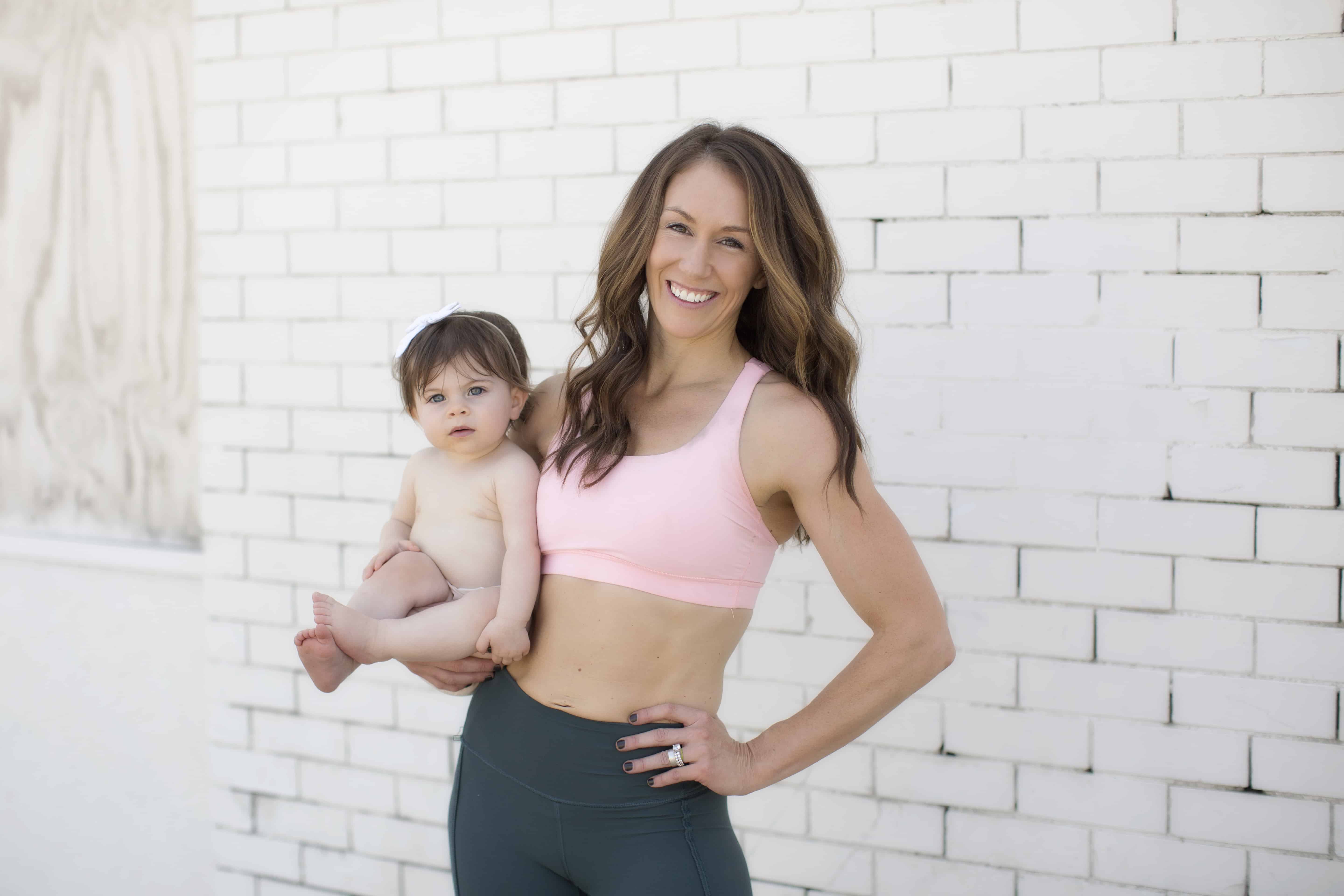 Brooke is a certified Prenatal and Postnatal Exercise Specialist with a Bachelors of Science degree in Kinesiology-Exercise Science. She is also a mom of 3 girls with more than 15 years of experience in health and fitness. Brooke's goal at Struggles of a Fit Mom is to help motivate, educate and inspire other busy mamas who struggle with finding time, energy and motivation to take care of themselves in the chaos of motherhood.